Due diligence is a state of mind.  Sure, every investment you make requires basic research to confirm the investment decision you're making is sound, but that's not what I'm referring to.  The due diligence mind state is possessed by those who hunt for that extra bit of information the rest of the crowd hasn't found.  The delicious morsel that can give you a leg up in the markets.
This is why I'm writing about AGYP.
Allied Energy Corp. (OTCMKTS:AGYP) is an energy development and production company acquiring oil & gas reserves in some of the most prolific hydrocarbon-bearing regions of the United States.   Its main focus is in the oil-rich Permian Basin located in Texas.
Allied Energy's differentiating factor is the company's focus on reworking proven wells.  It eliminates alot of the cost and time oil & gas explorers generally waste searching for viable opportunities.  Knowing their leases have previously struck oil allows them to focus on one thing, getting the remaining resources out of the said lease, utilizing the newest cutting-edge techniques to rework old or abandoned wells.
This strategy has paid off. Since beginning their work on the Annie Gilmer and Green leases earlier this year, they have already started to produce at 5 wells between the two leases. How many oil & gas exploration companies do you know that have gone from development to production in a few months?
Their latest acquisition and potentially the next producing well, the Prometheus Project's Well 1-H once pumped 335 barrels a day plus 298,000 cubic feet of natural gas.
While all very exciting, especially for AGYP stockholders, I am writing today because I found something very interesting while deep in my due diligence process on the company.
In a September tweet, the Texas Railroad Commission "RRC" visited AGYP's Green lease. The Texas RRC through its Oil and Gas Division, regulates the exploration, production, and transportation of oil and natural gas in Texas. While at the lease the RRC conducted an H-5 casing integrity test on the Green Leases saltwater disposal well. The test was successful.
I started looking at AGYP's filings and permits on the RRC site and found something AGYP stock shareholders and potential investors may have missed.
Currently, the Green Lease has 2 producing wells (3K and M1), however, if you look at this map you can see the Green Lease is littered with opportunities.  By my count, there are 4 additional oil wells (1,3,4, and 8) as well as 10 plugged wells (remember, plugged wells are right in AGYP's wheelhouse plugging a well allows for re-pressurization).  Well 1 is a new permit but as you can see there may be more on the horizon.


If you look at the P-4 form below you can see under Well numbers, they have noted "ALL". The P-4 is for operators who seek to operate any well. As you can see AGYP has been cleared to operate on all of the above wells. This is very interesting.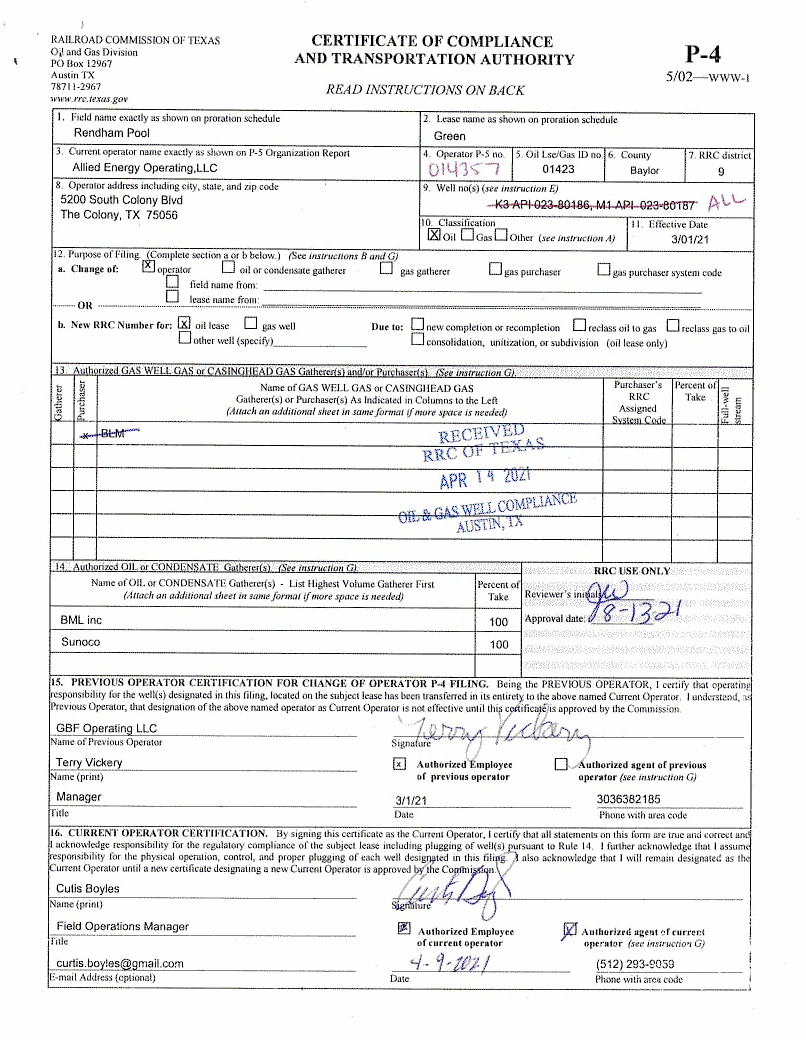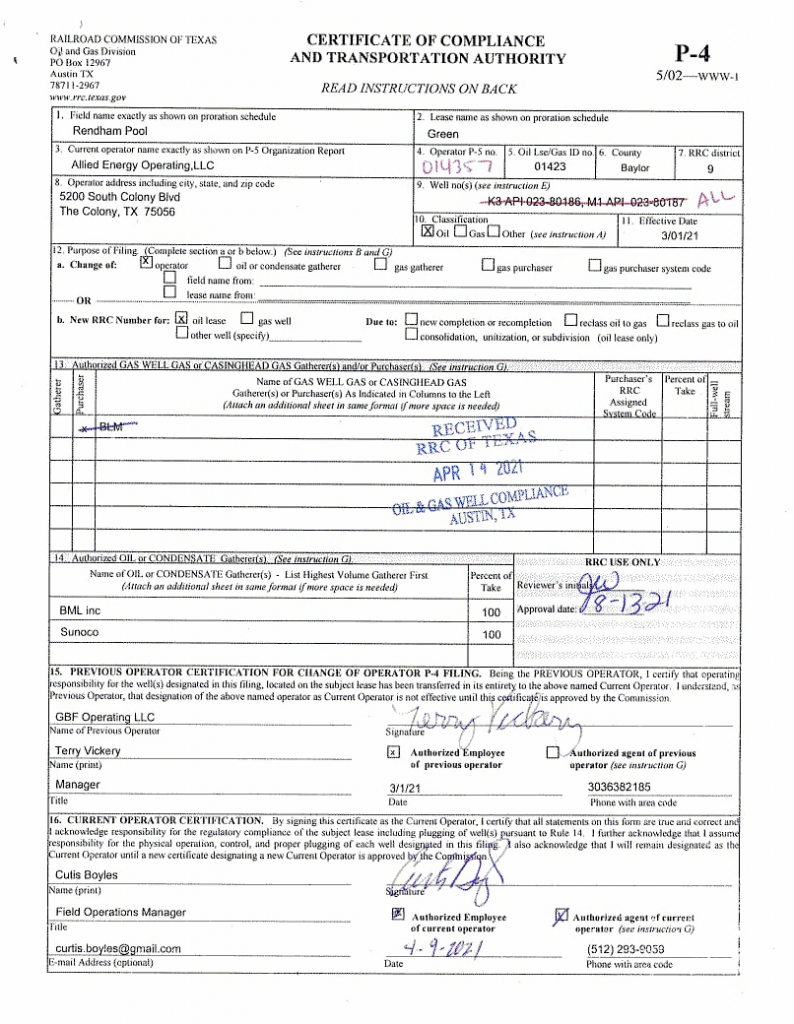 If you consider the report from earlier this year by oil engineer Mark McBryde, where he found AGYP's Proved, Possible and Probable reserves at the Green Lease is $20,563,100. You can see why it is quite interesting that they are cleared to explore all of the wells at the lease.
Be sure to keep AGYP on your watchlist and stay tuned to Top News Guide where we dig deeper to bring you the story.
This sponsored article is part of an investor education program.