Uplift Aerospace (NRP Stone) (OTCMKTS:NRPI) launched its new website for their Space+ project on April 20, 2022 – https://www.spaceplus.xyz/. To facilitate and democratize access to space, the Space+ platform is integrating multiple web3 technologies such as AR, VR, NFTs, and blockchain. The very first project is an NFT collection (set to be launched later this spring), to be used for creating community connection between Earth and Space.
Trading Data
On Wednesday, NRPI stock slumped 17% to $0.15 with more than 15K shares, compared to its average volume of 111K shares. The stock moved within a range of $0.1500 – 0.1788 after opening trading at $0.1788.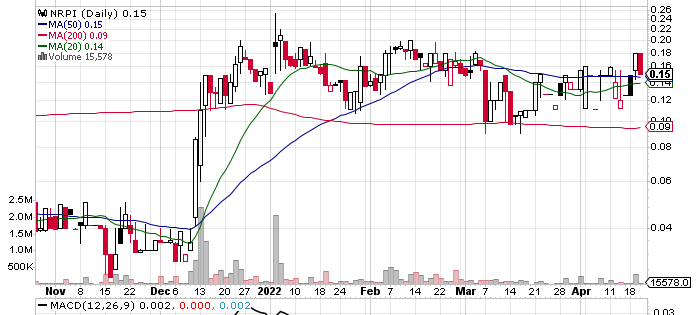 Uplift Aerospace Launches New Website for Space+ Project
The NFT collection will serve as a membership token to access the Space+ metaverse and IRL space experiences and products, such as sub-orbital space flights, microgravity flights, rocket launch events, professional network, and even payload space on the International Space Station.
The Space+ team at Uplift has been building a large virtual community of space and web3 enthusiasts since its launch at the Consumer Electronics Show (CES) in January 2022. It has collaborated with 97th Floor and Continuum XR, and even sent community members into the stratosphere on a recent Zero-G flight and held networking and educational events for early members.
A week back, Space+ brought community members to one of the largest space celebrations of the year, Yuri's Night, where Space+ members connected with some of the most influential people in space, like Dr. Sian Proctor, Dr. Chris "DR CHRISPY" Boshuizen, and Viktoria Modesta. Back in February, an astronaut panel was hosted by retired NASA astronauts José Hernández and Nicole Stott, and live streamed across various platforms.
Technical Data
NRPI stock is trading above the 20-Day and 50-Day Moving averages of $0.14 and $0.15 respectively. However, the stock is trading above the 200-Day moving average of $0.09.