Clean energy solutions provider for US commercial real estate industry, Correlate Infrastructure Partners Inc (OTCMKTS:CIPI), on April 21, 2022, announced entering $2M+ contract for major rooftop solar energy project in New Jersey. The company will be designing, financing, and constructing the project with an estimated commercial operation date in quarter four of the current year.
Trading Data
On Thursday, CIPI stock ended flat at $1.21 with more than 501 shares, compared to its average volume of 817 shares. The stock moved within a range of $1.2100 – 1.2100 after opening trade at $1.21.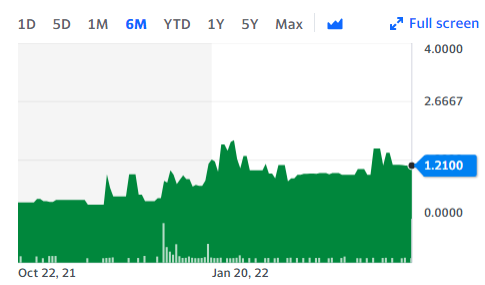 Correlate Infrastructure Partners Inc. Enters $2M+ Solar Power Contract for U.S. Headquarters of Japanese Multinational Technology Company
Todd Michaels, CEO and Correlate president said that Corporate America is moving ahead with measurable actions for meeting investor driven ESG mandates. Michaels added that this is also profitable for the firms. The CEO added that the clients save minimum of 20% on day one, even as it converts 70% of its facility's electricity use to carbon-free solar energy.
Correlate Infrastructure Partners CFO Channing Chen said that private real estate groups are asking for the services. Chen added that they are experiencing unstable energy costs affecting their profitability. Chen added that the groups need strategy and execution mechanism for reducing GHG emissions. The CFO opined that the solutions solve two problems for clients, while also confirming to corporate procurement rules.
As per EPA's Greenhouse Gas Equivalencies Calculator, in the next two decades, the one-megawatt solar project will offset 19,185 tons of carbon dioxide from the atmosphere.
Key Quote
"Corporate America is stepping up their measurable actions to meet investor-driven ESG mandates," said Todd Michaels, CEO and Correlate president, "and why wouldn't they, it's tremendously profitable for them. In New Jersey, our clients will typically save at least 20% on day one while converting 70% of the facility's electricity use to carbon-free solar energy. With Correlate, customers put up zero capital and simply get cheaper, clean power at a fixed price. That's an infinite return."