While it is true that Alternet Systems (OTCMKTS:ALYI) made a major announcement on Thursday, it did not do much for its stock as it continued to slip and took the decline over the course of the past week to as much as 14%.
Trading Data
On Thursday, ALYI stock ended flat at $0.0066 with more than 19.36 million shares, compared to its average volume of 10.29 million shares. The stock moved within a range of $0.0062 – 0.0071 after opening trade at $0.0070.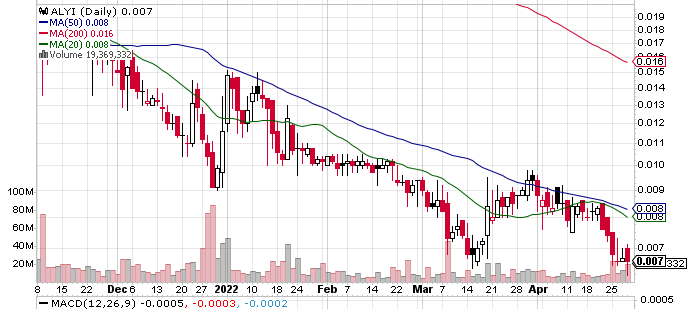 ALYI Expects To Triple Current $2 Million In EV Orders By End Of June With Cryptocurrency Enhancement To Order And Delivery Process
In this situation, it could be a good move to take a closer look at the announcement from the company and then figure out if a recovery could be on the horizon. The company, which is currently best known for its electric motorcycles, announced yesterday that it expected to sign new orders for $2 million worth of electric motorcycles by the end of June.
At this point in time, the company is involved in delivering an existing order of $2 million worth of electric motorcycles in Kenya. In Kenya, the company is providing the electric motorcycles for the taxi market and drivers are going to get it on a lease.
Considering the fact that the Kenya project has worked for the company, Alternet is now looking to replicate the same model in other regions of the world. The company believes it is going to be complete similar contacts in Ethiopia and Brazil by the end of June.
Technical Data
ALYI stock is trading below the 20-Day and 50-Day Moving averages of $0.0077 and $0.0083 respectively. Moreover, the stock is trading below the 200-Day moving average of $0.0157.