The craft beer industry is expected to grow at a fair clip in the coming years and it is no wonder that many investors are now looking for options in that space. There are some options for investors who may be looking into this space and one of those is 1812 Brewing Company Inc (OTCMKTS:KEGS).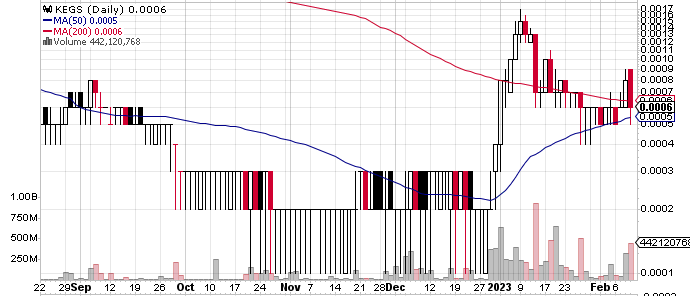 The company operates and invests in the craft beer industry and is looking to build a network of craft breweries that span the entirety of the United States. Such a network would be responsible for the development of craft beer brands at national, local, and regional levels.
In addition to that, the network would also help in bringing about certain economies of scale like production, brewing, product development, and so forth, which can be shared across the constituents.
The network is going to be built by 1812 Brewing Company through investments in craft breweries. However, at the same time, the breweries are going to be allowed to maintain their own uniqueness and branding. In other words, the company seeks to be a growth incubator for breweries it invests in.
The company had last been in the news back on January 27 when it came up with an update with regards to the progress it had made on a number of fronts. The company announced that it had sent in an Indication of Interest letter to a potential acquisition target and following that in-person meetings had taken place as well.
The company stated at the time that more meetings were to be held in the following weeks. On the other hand, hand it was also noted that the company's entry into the Canadian market was going well. It decided to make an entry through the province of Ontario initially and had also applied for approvals for its products with the Liquor Control Board of Ontario.