After AMC and GME showed the world the kind of gains that can be made from a short squeeze, more and more investors are monitoring overly shorted stocks for potential breakouts. Here are a few volatile stocks under a dollar that are in position to squeeze the shorts and create profit opportunities for savvy investors.
All short data is according to OTCShortReport.com and NakedShortReport.com.
Allied Energy Corporation (OTCMKTS:AGYP)
After spending most of the second half of the summer getting hammered by the shorts, the stock popped last Thursday which has seemingly scared some of the shorts off.  You can see in the chart below how the gap between regular volume and short volume is widening meaning the runway is clear.

AGYP, is an oil and gas exploration company that reworks existing wells.  The company share price is up around 500% on the year which may be why some shorts were betting against the company, however, the stock has been up as high as 1,540% which is why they may be treading lightly now.  AGYP recently released a report from oil engineer Mark McBryde forecasting over $32 million in proven reserves between 2 of the company's many oil & gas leases.  Investors are waiting for news from the company's lead leases the Green and the Gilmer, shorts are most likely scared of any forthcoming announcement which could be why they are starting to back off.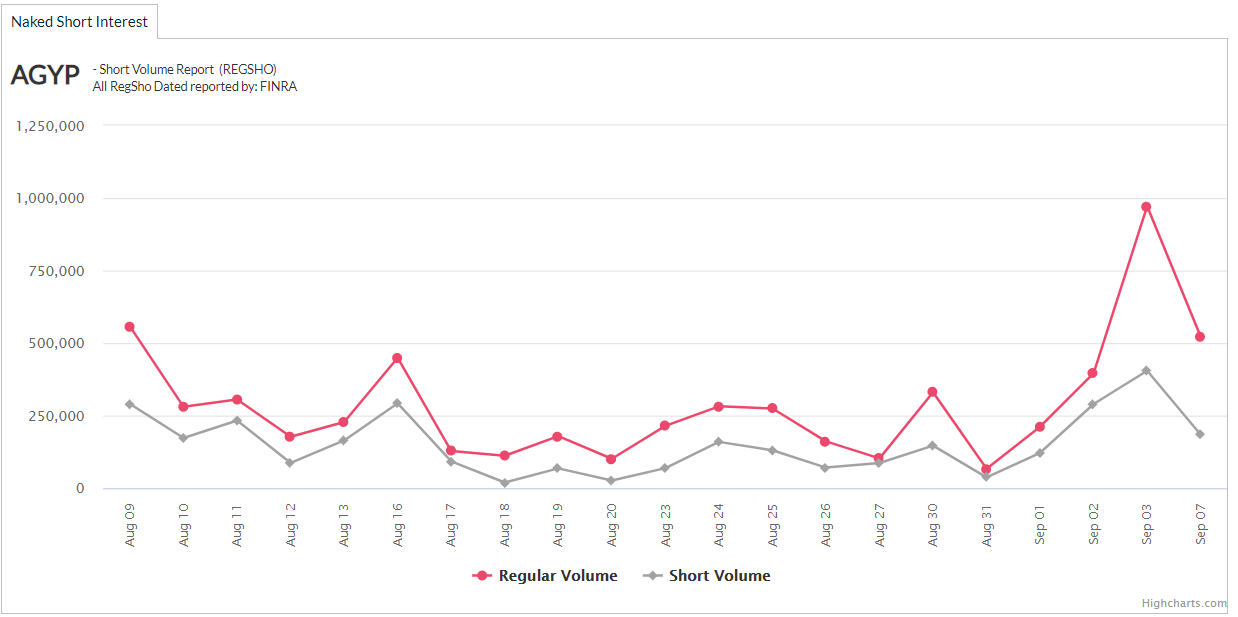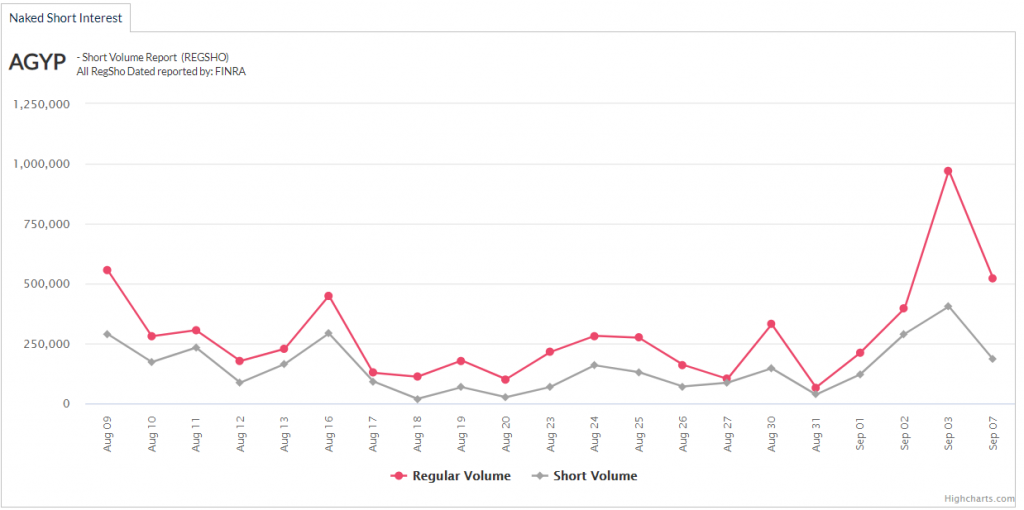 Two Hands Corporation (OTCMKTS:TWOH)
Yesterday, TWOH continued positive momentum from Friday and closed up 32%. The stock is one of the most heavily shorted stocks on the OTC markets. If this momentum continues and these shorts begin to cover, we could see a major breakout.
On August 31st, the Toronto-based Instacart competitor operating through its subsidiary Gocart.city, announced a 67.7% debt reduction.  Since the announcement, the stock has gained momentum.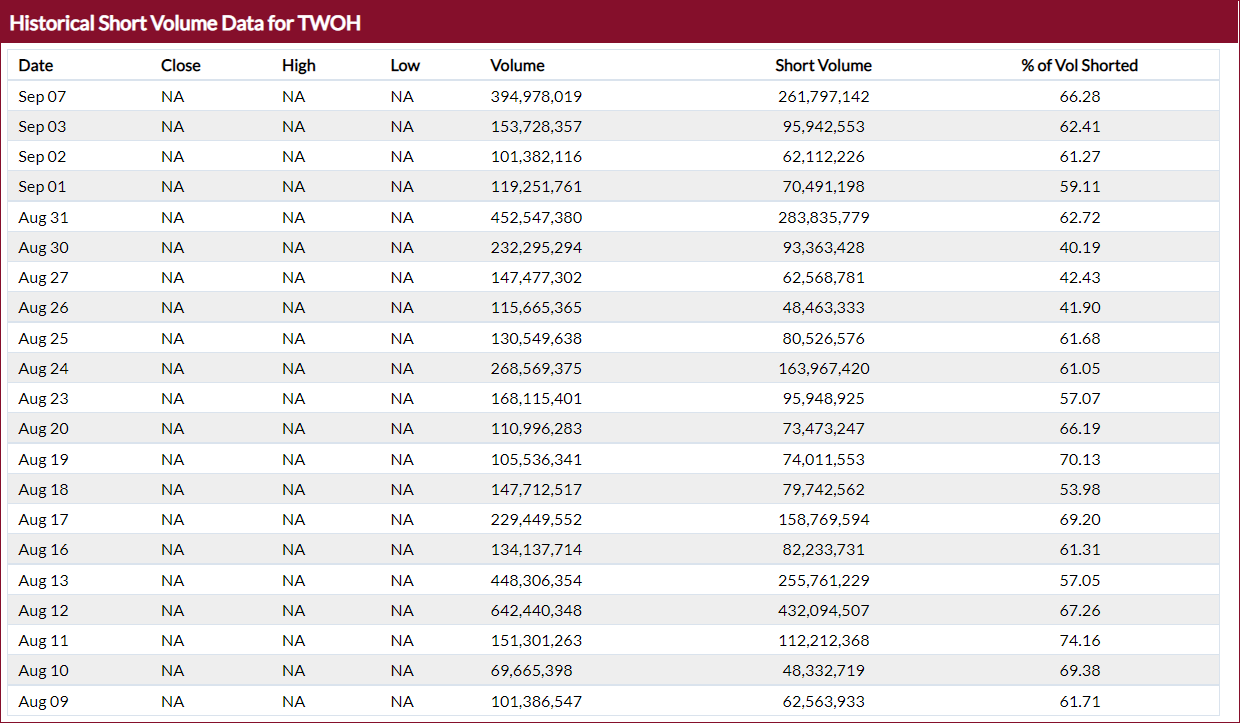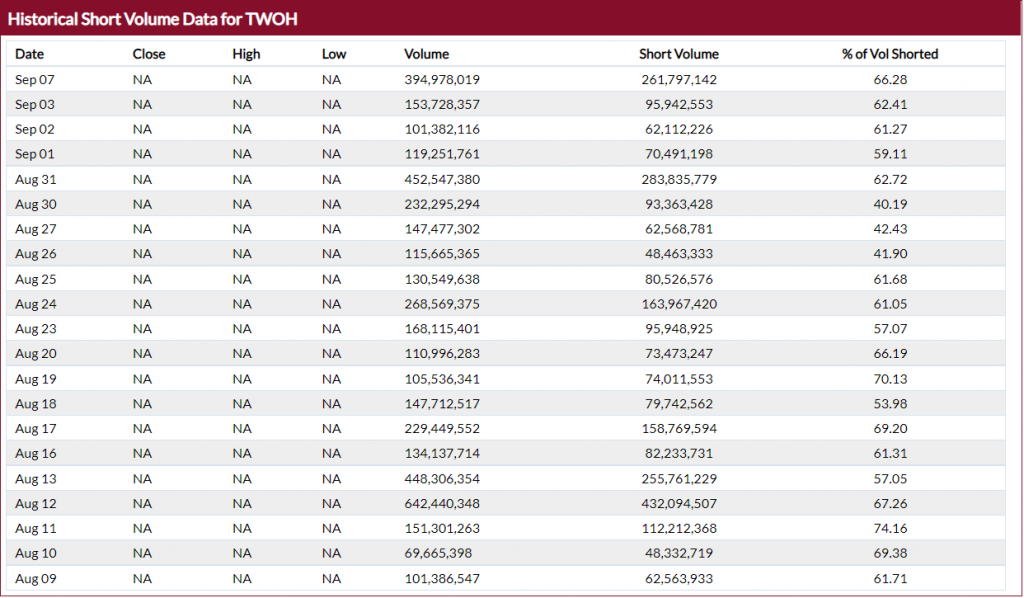 New America Energy Corp (OTCMKTS:NECA)
NECA is another one of the OTC's most shorted stocks.  Yesterday, the company traded above-average volume for the third session in a row.  The shorts are starting to back off a bit, and this could be a sign the stock is in a position to bounce, currently down 79% on the year, this is optimal squeeze range.
NECA recently presented at the Emerging Growth Conference, operating primarily through its subsidiary, THIRD BENCH Holdings which is a holding company for three subsidiary companies operating as an architectural millwork and dealers in the cabinetry, kitchen and bath areas.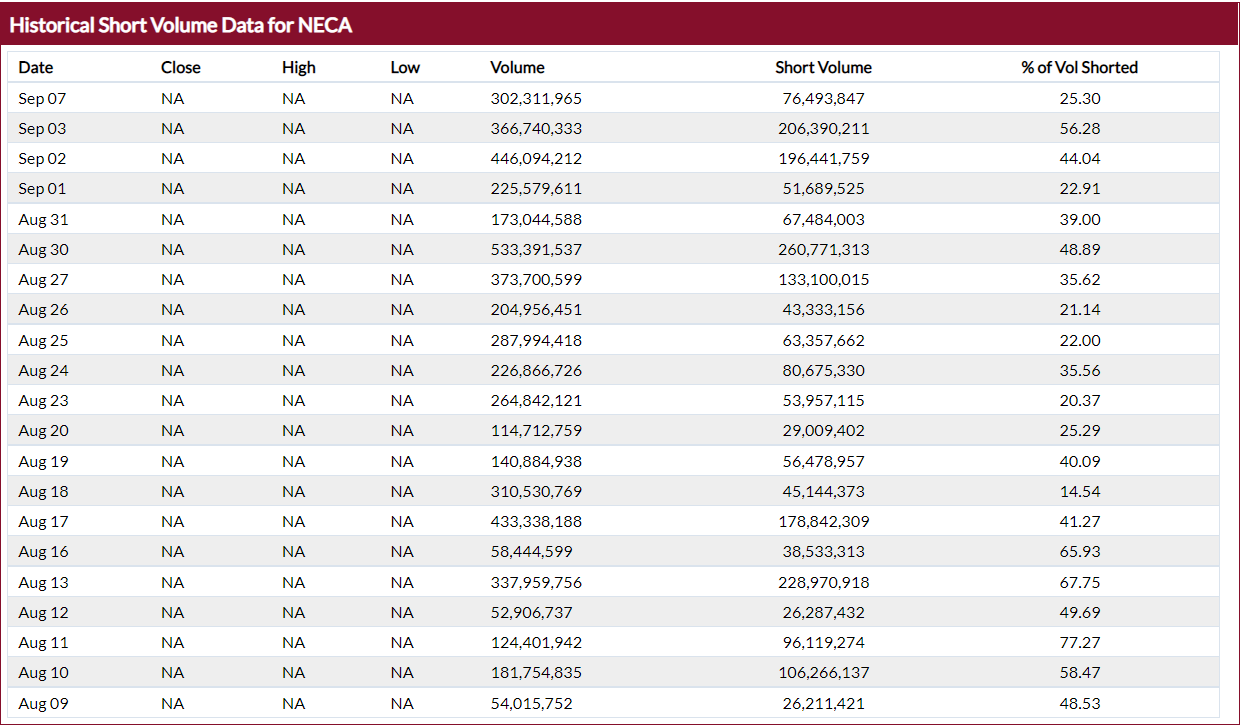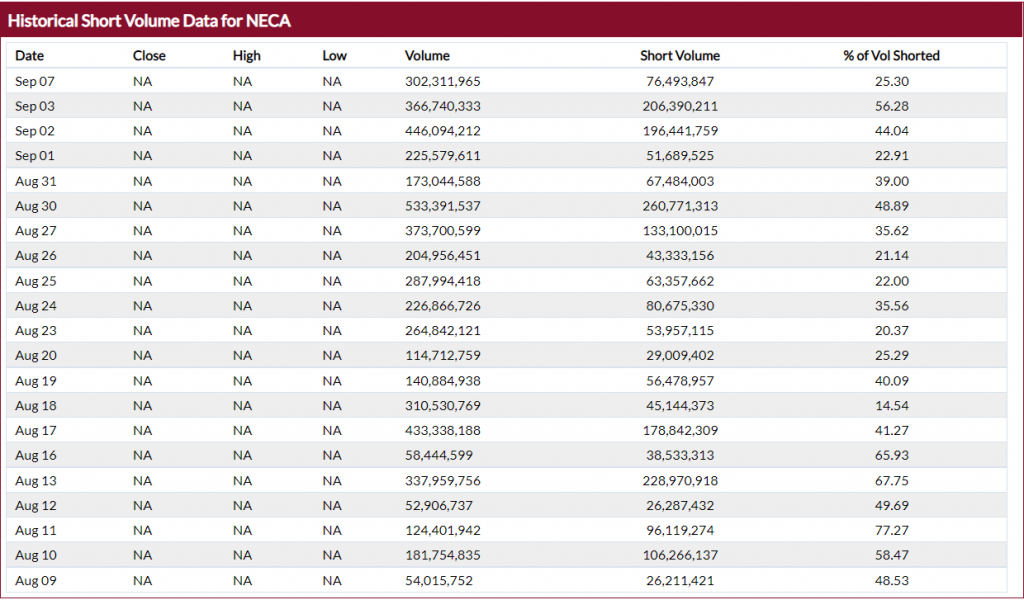 Camber Energy Inc. (OTCMKTS:CEI)
CEI popped over 17% yesterday, this is the third session in a row that the NYSE oil and gas play has been running, meaning the squeeze might be in progress.
Recently, through its subsidiary, Viking Energy Group, Inc., CEI announced an Exclusive Intellectual Property License Agreement with ESG Clean Energy, LLC.  The ESG Clean Energy System is designed to generate clean electricity from internal combustion engines and utilize waste heat to capture ⁓ 100%of the carbon dioxide (CO2) emitted from the engine without loss of efficiency, and in a manner to facilitate the production of precious commodities (e.g. distilled/ de-ionized water; UREA (NH4); ammonia (NH3); ethanol; and methanol) for sale. ESG Clean Energy is available in 25 states currently.