The All For One Media Corp (OTCMKTS:AFOM) stock may have been moving within a range on Tuesday but at the same time it ought to be noted that the company was in the news as well. Hence, it may be a good move for investors to actually take a look at the announcement.
Trading Data
On Tuesday, AFOM stock ended flat at $0.0002 with more than 63.44 million shares, compared to volume of 44.51 million shares. The stock moved within a range of $0.0002 – 0.0003 after opening trade at $0.0002.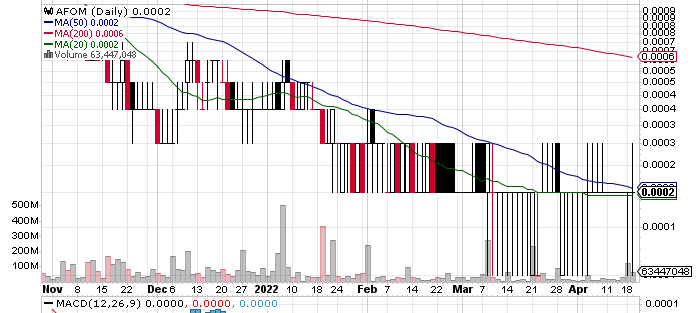 Major Details
The company announced yesterday that Drama Drama, its latest film production, has managed to gain considerable momentum on YouTube and at the time of the announcement, it had as many as 4.2 million views. In addition to that, the film had been averaging as many as 4000 views on a daily basis on average.
On the other hand, it was also noted that the film had been views in excess of 160 nations spread across 5 continents. That being said, it ought to be noted that All For One Media has made the film available on a wide range of subscription video on demand, transactional video on demand and advertising video on demand services.
It was a major announcement from the company but it did not move the needle much for investors. It may be a good idea to keep the stock in your watch lists at this point.
Key Quote
AFOM'S CEO, Brian Lukow stated; "by strategic choice, we have held onto many distribution rights and we are currently weighing our options to maximize both impressions and maximum monetization opportunities having demonstrated definitive "Proof Of Concept".
Technical Data
AFOM stock is trading above the 20-Day and 50-Day Moving averages of $0.0002 and $0.0002 respectively. However, the stock is trading below the 200-Day moving average of $0.0006.