In the past week, the Alkame Holdings Inc (OTCMKTS:ALKM) stock was in the middle of a strong selloff and ended up with a decline of as much as 13% during the period. While the decline has been significant, it is perhaps time for investors to figure out if the stock can make a recovery any time soon.
Trading Data
On Tuesday, ALKM stock ended flat at $0.0007 with more than 66.61 million shares, compared to volume of 21.23 million shares. The stock moved within a range of $0.0007 – 0.0009 after opening trade at $0.0008.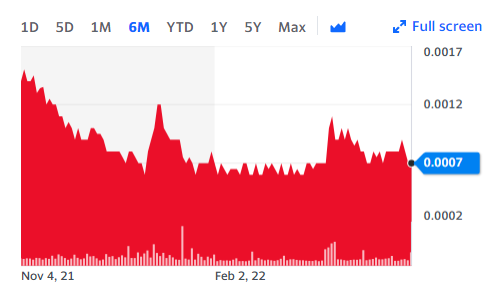 Alkame Completes Development and Begins Production of CBDQ(9) Hemp Infused Beverages
To that end, it could be a good idea for investors to consider taking a look at the announcement from yesterday. The company announced yesterday that West Coast Copacker Inc, its fully owned subsidiary unit, had been successful in concluding its product development.
In addition to that, it had also started the production of CBDQ(9), its new range of hemp laced beverages. The company went on to announce that the beverages were the best non-alcoholic beverages in its class and the products had been prepared under strident controls and with regulatory compliance.
It was a major new announcement from the company and although it did not lead to a rally on Tuesday, it is going to be interesting to see how the stock fares in the coming days. It may be a good time to keep the Alkame stock in your watch lists.
Key Quote
'We are very encouraged by the alliance formed between our companies. West Coast has helped us develop the first and only Iced Tea and Pink Lemonade infused with CBDQ(9) proprietary Ingredients in a bottle format. We look forward to continuing and strengthening our partnership with Rob and West Coast." Ralph Mizraji CEO
Technical Data
ALKM stock is trading below the 20-Day and 50-Day Moving averages of $0.0008 and $0.0008 respectively. Moreover, the stock is trading below the 200-Day moving average of $0.0011.