Solar utility and finance company Green Stream Holdings Inc (OTCMKTS:GSFI) was in sharp focus among investors on Thursday and saw its stock end up with gains of as much as 41% for the day.
Trading Data
On Thursday, GSFI stock soared 41% to $0.0011 with more than 207.04 million shares, compared to its average volume of 12.34 million shares. The stock moved within a range of $0.0010 – 0.0014 after opening trade at $0.0010.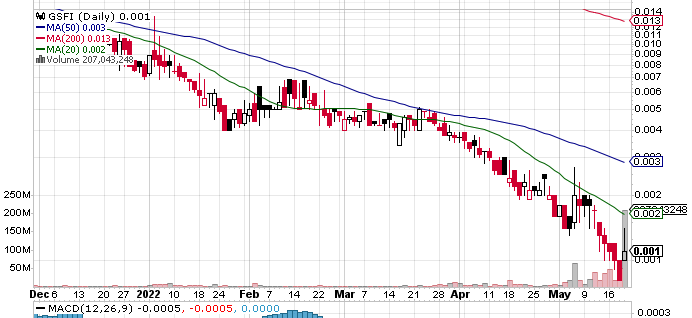 Key Details
In this situation, it may be a good idea for investors to consider taking a look at the actual development from yesterday that led to the massive gains. The company announced that the request that had been made to the New York State Department Of Environmental Conservation with regards to a World War 2 site had been reviewed positively.
Green Stream had requested that the site be utilized as a solar farm development facility that is going to be spread across an area of 19.5 acres. In addition to that, the request also referred to the possibility of building another site in the vicinity at a later date that spans an area of 14 acres.
However, it ought to be noted that the company is going to have to come up with a work plan with regard to the construction of the site before a Change of Use can be accepted by the relevant authorities in question.
Technical Data
GSFI stock is trading below the 20-Day and 50-Day Moving averages of $0.0016 and $0.0028 respectively. Moreover, the stock is trading below the 200-Day moving average of $0.0128.