When it comes to finding any kind of success in the world of stock markets, it is necessary for investors to be well informed and have a fair idea of what is happening in the markets. In the long run, it is not possible for investors to find any success without a sustained effort to gather as much information as possible about different stocks.
One of the stocks to watch in coming sessions is BCM Resources Corp (OTC:BCMRF) (TSX.V: B) –  is a diversified Canadian mineral exploration company focused on continued exploration of the Thompson Knolls Porphyry Cu-Au-Mo project. TK is located approximately 225 km southwest of Rio Tinto's giant Bingham Canyon porphyry copper-molybdenum-gold mine and smelter complex near Salt Lake City, Utah.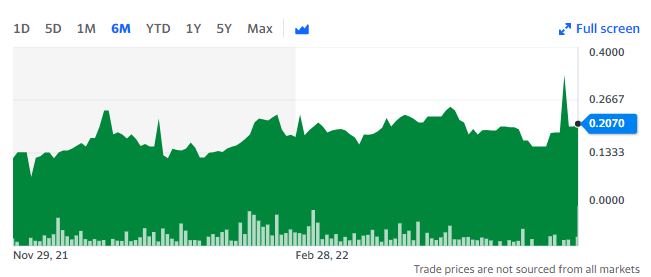 Earlier this month, the company completed a Non-Brokered private placement financing for gross proceeds of C$2.2 million through the issuance of 10 million units ("Units") priced at C$0.22 per Unit.
Each unit is comprised of one common share of the Company and one share purchase warrant. Each whole Warrant entitles the holder to purchase one common share of the Company at a price of C$0.33 for one year from the date of issue.
Moreover, the company increased its Thompson Knolls (TK) land position and provide a diamond drill program update.
BCM has strategically increased the size of its land position at the TK project. It has been increased 44% and BCM now controls: i) 194 BLM claims (unpatented lode claims covering 4,008 acres), and ii) 2 state leases (891 acres). The Company now controls a total land package of 4,899 acres.
So, keep an eye on BCMRF stock.