Health care industry focussed information technology company CareView Communications Inc (OTCMKTS:CRVW) saw its stock trade within a range on Wednesday but at the same time, it should be noted that the company had been in the news too.
Trading Data
On Wednesday, CRVW stock ended flat at $0.0889 with more than 10k shares traded, compared to a volume of 24K shares. The stock moved within a range of $0.0889 – 0.0889 after opening trading at $0.0889.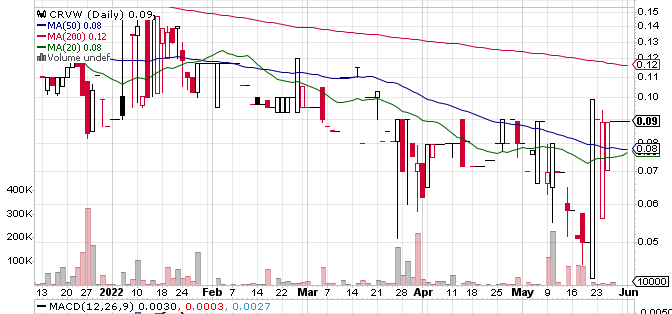 CareView Communications Releases Version 5.5
The company came into the news cycle yesterday after it announced the latest updates with regards to Version 5.5 of the CareView Patient Health Safety System. It was a major new announcement from the company and one that investors could consider looking into if they had been tracking the company for any length of time.
One of the more important updates provided by the company was the fact that the system now provided an option of integration with the Mobile Heartbeat Unified Clinical Communications. This particular integration is important since it would help in the launch of a new standard as far as clinical workflow management is concerned. It will allow instant communication with the healthcare team of a patient at the touch of a button.
At this point in time, it seems investors were not particularly excited about the whole thing but it remains to be seen if the CareView stock gains some traction today.
Key Quote
"We are engaging our healthcare partners and identifying ways to ensure the CareView Patient Safety System is being utilized at full potential," said Shauna Buck, CareView's Senior Director of Clinical Operations. "These new features represent expanded safety and security measures across the platform."
Technical Data
CRVW stock is trading above the 20-Day and 50-Day Moving averages of $0.0801 and $0.0778 respectively. However, the stock is trading below the 200-Day moving average of $0.1162.