It would not be a major surprise for investors if the US Lighting Group Inc (OTCMKTS:USLG) stock came into focus among investors this morning in light of the developments from yesterday.
Trading Data
On Wednesday, USLG stock ended flat at $0.1330 with more than 33K shares, compared to a volume of 24K shares. The stock moved within a range of $0.1330 – 0.1330 after opening trade at $0.1430.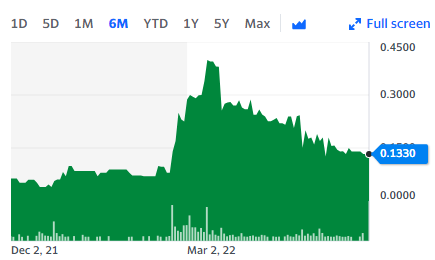 Cortes Campers Adds New Exclusive Dealer in Michigan with $385,000 Order
The company announced yesterday that Cortes Campers LLC, its fully owned subsidiary unit had managed to bag a purchase order to the tune of as much as $385,000. The purchase order had been placed by the latest exclusive dealer that it had added from the state of Michigan. It ought to be noted that the company aims to deliver these campers over the course of the second half of this year.
The President and Chief Executive Officer of the company Anthony Corpora noted that everyone at the US Lighting Group was happy at having successfully expanded the exclusive dealer network for Cortes Campers. In addition to that, he went on to state that over the course of the previous three quarters, Cortes Campers had managed to record an upward trend in its sales.
That had primarily been brought on by enthusiasm from RV users and also from many who were buying these products for the first time. It now remains to be seen if the stock can make a move in the coming days.
Key Quote
"We are excited to expand our exclusive dealer network to include the state of Michigan with an initial order of $385,000. Michigan has close to 500 RV parks, which offer a perfect way to explore Michigan's beautiful scenery," said Anthony Corpora, CEO and President of US Lighting Group.
Technical Data
USLG stock is trading below the 20-Day and 50-Day Moving averages of $0.1574 and $0.2241 respectively. Moreover, the stock is trading below the 200-Day moving average of $0.1472.