Analysts and experts are almost unanimous in their belief that the cybersecurity industry is all set to grow at a rapid pace in the coming years and hence, it may be a good time for investors to consider taking a look into some of the companies that are involved in the sector.
One of the companies in the cybersecurity space which has come into considerable focus among investors in recent times is Sekur Private Data Ltd (OTCQX:SWISF) (CSE:SKUR). This week the company was in the news after it made a key announcement back on June 1 with regards to its marketing plans related to its privacy solution product.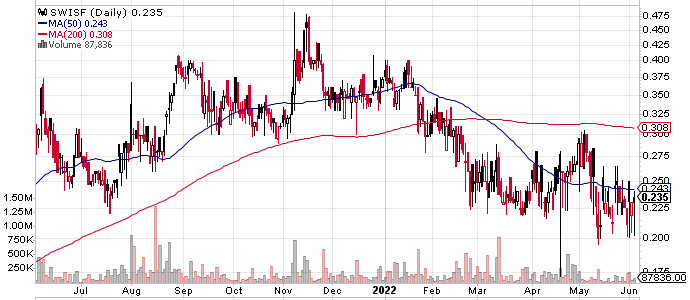 The company announced on that day that it had signed a sponsorship deal with Epoch Times by way of which it would become the exclusive sponsor of the episodes that are hosted by Roman Balmakov.
The sponsorship is for all the shows that are going to be aired on Fridays and Wednesdays. The sponsorship deal is going to run throughout the rest of this year and for the entirety of 2023. Sekur Private Data is going to be the sponsor as many as 158 shows in total and the first show sponsored by it is going to be aired on June 29, 2022.
The contract is going to end on December 31, 2023. In this regard, it is important to point out that Sekur Private Data is already the sponsor of the shows from the same host on YouTube and the latest deal could be looked upon as an extension of the relationship.
The aim of the company is to have greater publicity for its secure and private communication products. It remains to be seen if the sponsorship manages to bring about any significant change to the company's business over the course of the coming year and a half.
The Street Tech Talk Report ® shows a list of companies in this stock classification.  See More companies now…The Street Tech Talk Report ®