In recent times, Net Savings Link Inc (OTCMKTS:NSAV) has emerged as one of the more popular companies to follow in the crypto sector. However, this past Friday, the company did not have a great time in the markets and saw its stock tank by as much as 5% amidst a selloff.
Trading Data
On Friday, NSAV stock moved down 4.60% to $0.0093 with more than 7.65 million shares, compared to its average volume of 15.45 million shares. The stock moved within a range of $0.0089 – 0.0095 after opening trading at $0.0089.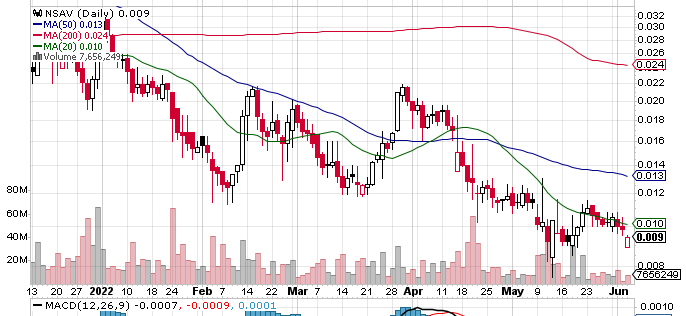 NSAV Launches Industry-First Shareholder Perks Program on TiiCKER
The cryptocurrency, digital asset and blockchain technology company announced this past Friday that it was going to launch a new rewards programme that is going to be aimed solely for its shareholders. The rewards are going to be provided through TICKER.
Net Savings Link has been particularly active in coming up with a large number of digital asset programmes and this one is also a part of the same thing. The company is mainly trying to offer its shareholders access to some of the most innovative blockchain solutions in the industry at this point in time.
However, the announcement did not come as a source of optimism for investors and the stock tanked sharply as investors headed for the exits. It may now be a good idea for investors to consider keeping an eye on the stock and watch for any signs of a recovery today.
Key Quote
The management of NSAV released the following statement, "We are excited to work with TiiCKER to reward qualified shareholders with perks for as long as you hold NSAV stock. We believe TiiCKER gives us a unique opportunity to reward shareholders while providing a connective touchpoint to create familiarity and awareness of our products and services. Shareholders should also be very excited to know that Tiicker has a thorough understanding and is actively involved in the crypto, NFT and blockchain arenas."
Technical Data
NSAV stock is trading below the 20-Day and 50-Day Moving averages of $0.0105 and $0.0132 respectively. Moreover, the stock is trading below 200-Day moving average of $0.0244.