Worldwide value-added agricultural firm Pyxus International Inc (OTCMKTS:PYYX) saw its stock come into major focus among investors yesterday as it ended up with gains of as much as 11% for the day.
Trading Data
On Wednesday, PYYX stock surged 11.11% to $0.80 with more than 6.8K shares, compared to a volume of 1.4K shares. The stock moved within a range of $0.7800 – 0.8000 after opening trade at $0.78.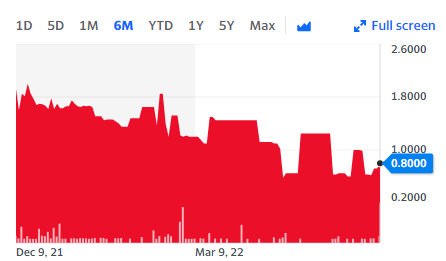 Pyxus International, Inc. Announces Fourth Quarter and Full Year Fiscal Year 2022 Financial Results Earnings Call
The company came into focus after it announced that it was going to host a conference call in which it was going to discuss its financial results for the fourth fiscal quarter and the fiscal year, both of which had ended on March 31, 2022. The conference call is going to be held on June 14, 2022 and it would commence at 11 in the morning Eastern Time.
It should be noted that the company would also announce its financial results for those two periods prior to the beginning of the conference call on the same day through a press release. The company also provided the phone numbers that they would need to dial in order to join the conference call. The conference ID was also shared in the press release that was published yesterday. It should be noted that Pyxus is also going to make a live audio cast of the whole thing available on its website. It remains to be seen if the stock can gain further today.