There were a number of stocks that emerged as notable gainers on Thursday and one of those was the American Films Inc (OTC:AMFL) stock, which ended up with gains of as much as 67.05%. The rally in the stock came about yesterday after major news emerged with regard to Facterra LLC, its fully-owned subsidiary unit. It emerged yesterday that Facterra had inked a significant anti-piracy service contract with a major copyright holder involved in the film and television industry.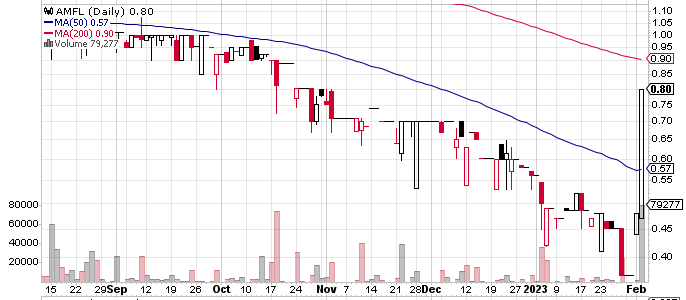 The client in question holds the copyrights to thousands of titles and it is clear to see that the contract is a significant one. It is now going to be interesting to see if the American Films stock manages to add to its gains today and ends the week on a fresh high or not.
Nowadays, most copyright holders are highly wary of the dangers of internet piracy as it leads to a massive loss in revenues and Facterra is a company that helps in fighting that. The company is specifically dedicated to the vagaries of digital piracy.
Facterra works towards the recording and identification of digital piracy which is the dissemination of pirated content on worldwide BitTorrent networks. Eventually, Facterra generates and issues copyright infringement notices to the offending parties so that the client is no longer damaged by piracy.
The President and Chief Executive Officer of American Films Geoff Lee spoke about the development as well. He noted that considering American Films' commitment towards copyright protection, everyone at the company was pleased at the fact this major service contract had been bagged by the Facterra unit.
He went on to note that the contract is going to help American Films in generating revenues over the long term and also create value for the shareholders.