There were a number of companies that had seen their stocks make strong moves on Monday and start the week strongly. One of those companies was Houston Natural Resources Corp (OTC:HNRC), which saw its stock attract considerable interest and end the day with gains of as much as 23%.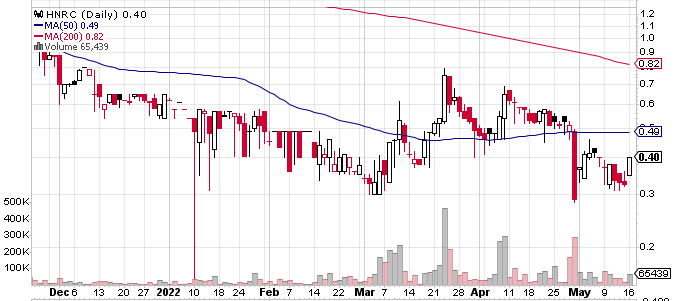 In light of the gains made by the stock, it may be a good idea for investors to consider looking into the actual announcement from Houston Natural Resources that led to it. The company announced yesterday that it had decided to retain the services of InterCapital Energy LLC for the purposes of taking care of the financing of the different projects.
It was a major new announcement from Houston Natural Resources and the optimism among investors was perhaps understandable. In this situation, it could be a good idea to take a closer look at InterCapital Energy LLC. The entity has been operating in the oil and natural gas industry for as long as three decades.
During the course of this particular period it has managed to select a range of assets from the sector which offer the possibility of growth in terms of reserves and production. The company also boasts of having a number of experts from myriad fields, who work for it.
Up until this point, InterCapital Energy has partnered in projects worth as much as $250 million. In addition to that, it also has the experience of managing projects which had a valuation of as much as $1 billion and more. Hence, the possibility of Houston Natural Resources partnering with this company of long-standing is possibly being seen as a major development.