After having hit fresh lows not too long ago, the technology platform firm Lightwave Logic Inc (NASDAQ:LWLG) saw its stock make a bit of a recovery yesterday. As it happens, the company had come into focus earlier on in the week on Wednesday after it announced that photostability results in relation to its proprietary electro-optic polymer modulators.
Trading Data
On Thursday, LWLG stock increased 4.86% to $7.55 with more than 1.39 million shares, compared to its average volume of 1.05 million shares. The stock moved within a range of $7.26 – 8.16 after opening trade at $7.26.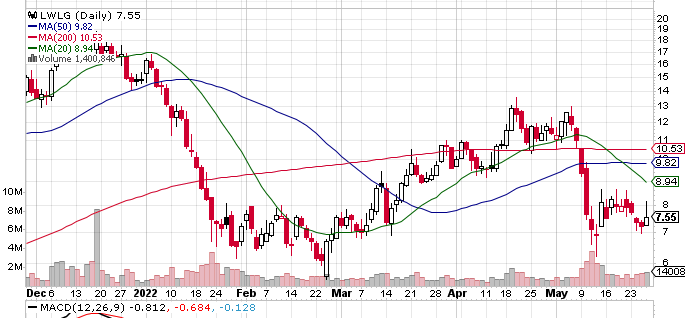 Recent News
In a positive development for Lightwave logic, the results displayed that the product was reliable enough to be deployed at a commercial level and that was certainly a positive development for all intents and purposes.
Can this recovery herald the start of a new phase for the stock? In order to figure that out, it would be necessary for investors to keep in mind that the photostability test is a rigorous procedure and the polymers had been exposed to high-intensity optical power for more than 3000 hours.
During the period, the devices in which the polymers had been deployed displayed no change in their performance levels. Hence, it can be said that the test produced clinching evidence with regards to the capabilities of the polymers from Lightwave Logic quite clearly. It remains to be seen if the stock surges further today.
Technical Data
LWLG stock is trading above the 20-Day and 50-Day Moving averages of $8.56 and $9.82 respectively. However, the stock is trading below the 200-Day moving average of $10.53.