In the past week, the Omai Gold Mines Corp (OTCMKTS:OMGGF) has seen its stock come into considerable focus among investors and managed to clock gains of as much as 5% amidst considerable interest.
Trading Data
On Friday, OMGGF stock moved up 0.90% to $0.0676 with more than 112K shares, compared to its average volume of 14K shares. The stock moved within a range of $0.0632 – 0.0676 after opening trading at $0.0650.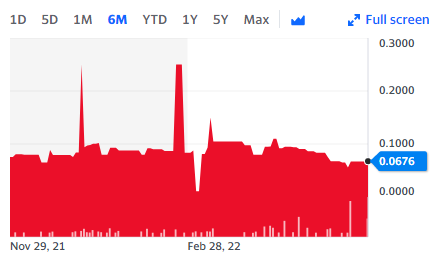 Omai Gold Announces 5.0 g/t Au over 8.5 m and 2.3 g/t Au over 17.1 m from First Step-Out Drilling Along the West Wenot Extension
As it happens, the company was also in the news this past Friday after it made an announcement with regards to the results from the diamond drilling results at the Wenot resource. In addition to that, the company also provided the results from the drilling and exploration carried out at the exploration targets located on the western side of Fennell, which is the gold project that the company controls in Guyana.
Omai Gold Mines announced that the drilling activities that it undertook at the sites were successful and in addition to that, it was also noted that it had continued to make additional steps out drilling at the Wenot resource.
Elaine Ellingham, who is the Chief Executive Officer of the company, noted that everyone at the company was pleased with the fact that the latest drilling activity provided tangible proof with regards to the fact that the Wenot resource also expanded to the West. It may be a good time to keep the Omai Gold stock in your sights today.
Key Quote
Elaine Ellingham, CEO noted, "We are very pleased that our drilling has established that the Wenot shear zone extends to the west and continues to host significant gold mineralization. The gold mineralization in these new holes is similar to the main zones at Wenot. We recently deployed the second drill to commence step-out drilling on the eastern extension of the Wenot deposit, roughly two kilometers to the east. Our objective is to work towards a revised NI 43-101 Wenot resource, assuming favorable results continue as we explore both the east and west extensions of the Wenot shear. Expanding the Wenot resource into these un-mined areas is significant for an ultimate mine plan as these could contribute to lower-strip-ratio starter pits for the larger Wenot deposit."