There was not a lot of movement in the Citrine Global Corp (OTCMKTS:CTGL) stock on Tuesday and it remained within a range. However, at the same time, it is also necessary to point out that the company made a major announcement yesterday and it is something that investors could do well to look into.
Trading Data
On Tuesday, CTGL stock ended flat at $0.0151 with more than 13 shares traded, compared to a volume of 4.5K shares. The stock moved within a range of $0.0151 – 0.0151 after opening trading at $0.0151.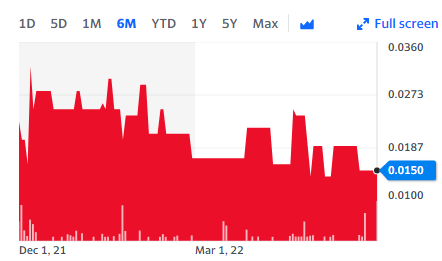 Recent News
The company announced yesterday that Professor Itamar Grotto had joined the Board of Directors of Cannovation Center Israel Ltd, which is the Israeli subsidiary of Citrine. In addition to that, Grotto was also added to the Advisory Board of Citrine and had also been made the President of the Green Vision Center Israel.
Green Vision Center Israel is an important project for Citrine. It is a project that is involved creating an entire plant-based solutions ecosystem that is focused on pharmaceutical and wellness products.
In this context, it ought to be noted that Grotto is a leading expert in pharma, wellness, and health industries and his appointment as the president of the project could well prove to be an inspired move from Citrine. It now remains to be seen if this announcement from the company leads to any move in the stock or not.
Key Quote
Ora Elharar Soffer, CEO and Chairman of the Board of Citrine Global said, "We are proud to have Prof. Grotto on our team and we believe that Prof. Grotto's experience as a world-renowned medical expert will be a significant contribution to realizing our mission to bring to market innovative plant-based wellness and pharma solutions that can help improve people's health and quality of life".
Technical Data
CTGL stock is trading below the 20-Day and 50-Day Moving averages of $0.0193 and $0.0188 respectively. Moreover, the stock is trading below the 200-Day moving average of $0.0337.