Tiderock Companies Inc. (OTCMKTS:TDRK) in conjunction with their partnership with RealTex Development, is exploring several development opportunities in Puerto Rico. The Baltimore, MD-based company is a diversified investment and advisory services company, whose forte is in land development, infrastructure, public-private partnerships, and private equity. It has over three decades of experience in this sector.
Trading Data
On Wednesday, TDRK stock slid 8.68% to $0.0200 with more than 135K shares, compared to its average volume of 230K shares. The stock moved within a range of $0.0190 – 0.0200 after opening trade at $0.0200.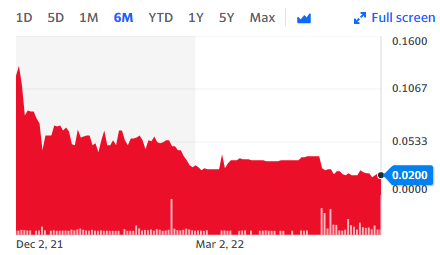 Tiderock Companies Pursing Development Opportunities in Puerto Rico
Needless to say, Puerto Rico is still reeling from the impact of hurricanes Irma and Maria. It is a long road to recovery indeed! The Department of Housing Puerto Rico along with the US Department of Housing and Urban Development, have devised various capital programs structured to meet Puerto Rico's housing demand, by providing suitable homes.
These programs have a combined budget of five billion dollars and include Low-Income Housing Tax Credits too. Like Tiderock, RealTex has more than 30 years of expertise in developing housing projects that are affordable. With Tiderock's experience in public-private partnerships, they can offer a dedicated and capable combined team to work with qualified local partners to execute projects.
Company officials have surveyed quite a few locations on a recent trip. Afterward, they have begun due diligence on 4 projects including senior housing, low-income multi-family housing, and single-family housing projects.