Well-known multi-channel streaming platform company Loop Media Inc (OTCMKTS:LPTV) saw its stock suffer from a fairly strong selloff on Thursday and end the day with a decline of as much as 9% as a consequence. Although the stock declined yesterday, it is necessary to point out that the company made a major announcement and it may be a good idea to look into it.
Trading Data
On Thursday, LPTV stock fell 8.62% to $2.65 with more than 4.5K shares traded, compared to a volume of 2.3K shares. The stock moved within a range of $2.6500 – 2.9000 after opening trading at $2.90.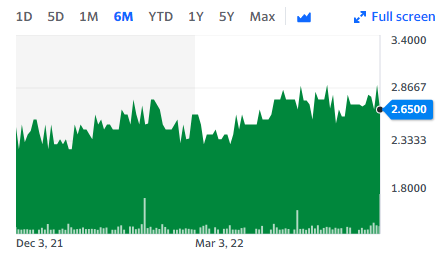 Loop Kicks Off Their Biggest Summer Yet With Three New Specialty Channels Honoring Black Music Month, Pride Month, and All the Best Music of Summer
The company announced yesterday that it had decided to launch as many as three new music-related channels. The channels are the offerings from Loop Media for the summer and is going to consist of playlists that are custom curated.
The three channels in question that have been launched by the company are Loops' Black Music Month Channel, Loop's Official Summer Music Channel, and Loop's Pride Channel. While the introduction of new channels is generally seen as a positive for any streaming company, the news did not come as a source of optimism for investors, and the stock suffered from a selloff. At this point in time, it may be a good idea for investors to keep an eye on the Loop Media stock and watch for further developments.
Technical Data
LPTV stock is trading below the 20-Day and 50-Day Moving averages of $2.73 and $2.72 respectively. However, the stock is trading above the 200-Day moving average of $2.46.