The announcement with regards to a new strategic partnership provided the buzz around the Net Medical Xpress Solutions Inc. (OTCMKTS:NMXS) stock on Monday and sent it soaring by as much as 17% as investors piled on to it in a big way. The company announced that it had gone into a strategic partnership with the firm Smith Associates.
Trading Data
On Monday, NMXS stock surged 16.55% to $0.56 with more than 16k shares, compared to a volume of 33k shares. The stock moved within a range of $0.5195 – 0.5600 after opening trade at $0.5343.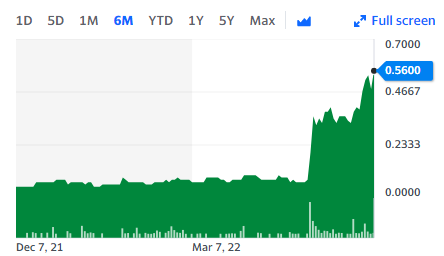 Net Medical Announces Joint Venture with Leading FDA Regulatory Firm, Smith Associates
As per the terms of the partnership, there is going to be support and development of highly complex clinical trials which may have a range of purposes. Some of the aims of these clinical trials are related to the identification of COVID symptoms, common colds, and flu.
The announcement was an important one and could eventually lead to many more opportunities for Net Medical, which is why it was perhaps no surprise that the stock rallied as strongly. Smith Associates is going to ensure that Net Medical's documentation with regards to the trials are in perfect order so that there are no compliance-related issues.
It should be noted that the company conducts its trials in both Spanish and English, the two most popular languages in the United States. It may be a good idea now for investors to consider adding the Net Medical stock to their watch lists.