This morning investors could do well to keep an eye on the Quantum International Corp (OTCMKTS:QUAN) stock in light of the important updates that the company provided yesterday about the LootUp App. The company announced yesterday that the testing phase of the app had been concluded.
Trading Data
On Monday, QUAN stock gained 0.06% to $0.1798 with more than 15K shares traded, compared to a volume of 144K shares. The stock moved within a range of $0.1698 – 0.1889 after opening trading at $0.1889.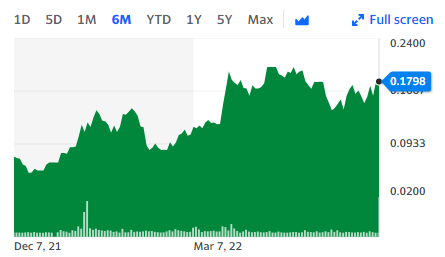 Quantum International Corp. (QUAN) Provides Updates on the LootUp App
More importantly, it was noted that the developers who had been working on the app had found no functionality problems or vulnerabilities. In essence, the building of the app had been completed. In addition to that, Quantum International also announced that it had made the submission for listing the app on the Apple App Store.
If there are no delays due to any kind of requests for further information from Apple, the company believes that the app is going to be available on the App Store in three to four weeks. On the other hand, Quantum International also went into a collaboration with World Tokens, which is a marketplace building entity, in order to create a thriving marketplace on the LootUp Marketplace. Once the app is made available, this marketplace is going to be made available on the app. It is going to be one of the features of the app.
Key Quote
"Our team has worked tirelessly to complete the LootUp App and we are ecstatic that it will be available for download soon. I want to thank our entire team for their efforts in completing the project," stated CEO Justin Waiau.
Technical Data
NMXS stock is trading above the 20-Day and 50-Day Moving averages of $0.39 and $0.21 respectively. Moreover, the stock is trading above the 200-Day moving average of $0.0990.