On Tuesday, the SPYR Technologies (OTCMKTS:SPYR) stock was in the news after it made a significant announcement with regards to its subsidiary unit GeoTraq. It came as a positive trigger for the SPYR stock and it ended up with gains of as much as 12% for the day.
Trading Data
On Tuesday, SPYR stock moved up 12.18% to $0.0314 with more than 766k shares, compared to its average volume of 1.06 million shares. The stock moved within a range of $0.0271 – 0.0345 after opening trading at $0.0308.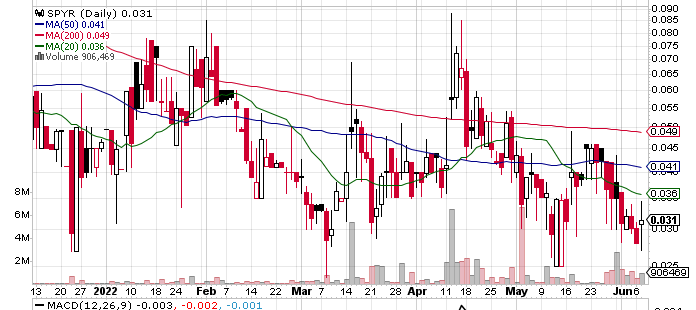 GeoTraq's Tracker Module (GT-TM100) is FCC Approved and Ready for Market
It may be a good move to take a look at the actual announcement and then make your mind up about the stock. The company announced that the Tracker Module from GeoTraq had been awarded the crucial FCC approval and that made it ready for hitting the market.
The Tracker Module had gone through the certification testing that had been necessary as per the provisions of the PCS Type Certification Review Board. The certification process was in line with the rules of the FCC as well. The PCS Type Certification Review Board certification process is an important one because
it gives the product the necessary stamp of confidence that implies that it is in line with the global standards. It may now be a good idea for investors to consider adding the SPYR stock to their watch lists and watch for further developments on this particular front.
Technical Data
SPYR stock is trading below the 20-Day and 50-Day Moving averages of $0.0357 and $0.0410 respectively. Moreover, the stock is trading below the 200-Day moving average of $0.0488.