The clean technology or cleantech space has garnered considerable attention among investors in recent times and for good reason too, considering the sort of innovative work that is being done by many of the companies in the sector. Naturally, there are many investors who are now on the lookout for such stocks as well.
One of the companies that you could consider tracking at this point in time from the cleantech sector is BioLargo Inc (OTCMKTS:BLGO). This article is going to provide you with a detailed breakdown of the sort of operations that the company is involved in. In addition to that, you will also get granular details with regards to the latest events which may have an effect on the stock price.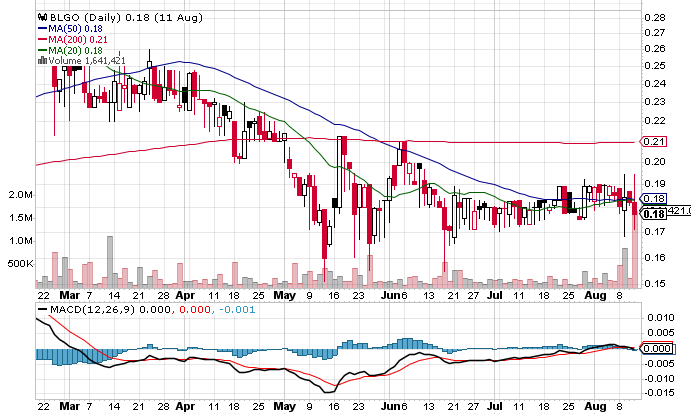 About The Company
The company is involved in the invention, development, and commercialization of innovative technologies which are meant for the cleantech industry. Some of the niches that it serves include PFAS contamination, infection control, wastewater treatment, VOC control, and industrial odor among others. The company has conducted considerable research and development for more than 12 years and now holds a large number of patents. In addition to that, it has also managed to build up a strong pipeline of products and also provides full-service environmental engineering services to its customers.
One of the main objectives of BioLargo is to either invent or acquire novel technologies and then work on developing those technologies into mature commercial entities through its subsidiary units. At this point in time, BioLargo boasts of more than 80 patents and on top of that, it is also working on a wide range of pilot projects.
BioLargo Secures First PFAS Mitigation Customer and Signs New Channel Partner for PFAS Remediation
Yesterday, the company came into the news cycle after it announced that it had managed to bag the first customer for the purpose of engineering a full-service PFAS mitigation plan for an industrial location. In addition to that, BioLargo also noted that it had managed to ink an agreement with a new channel partner which is going to help in selling its PFAS services and equipment. BioLargo offers its PFAS services through the company BioLargo Engineering, Science and Technologies, which is its environmental engineering unit.
 The latest development is a significant one for the company since it was indicated that the first phase of the contract is going to be a full-service multi-phase PFAS remediation project. In light of the latest development, it is going to be interesting to see if the BioLargo stock can manage to come into focus among investors this morning or not.
Dennis P Calvert, who is the Chief Executive Officer and President of the company spoke about the development as well. He noted that the fact that the company had managed to secure it's first ever customer is an indication of the fact that BioLargo had arrived as a full-service PFAS remediation services provider. He went on to note that the company would be sharing further information about this project and other activities of BioLargo in the PFAS space.