The energy, oil, and green sectors have had a lot of attention from investors over the course of the past months and for good reason too. The energy sector has witnessed a lot of volatility owing to the situation brought about by the Ukraine-Russia conflict and hence, led to spiraling oil prices. Many investors managed to ride that wave. This article is going to provide you a look into four stocks from these sectors which managed to make a strong move yesterday and could well be worth tracking this morning.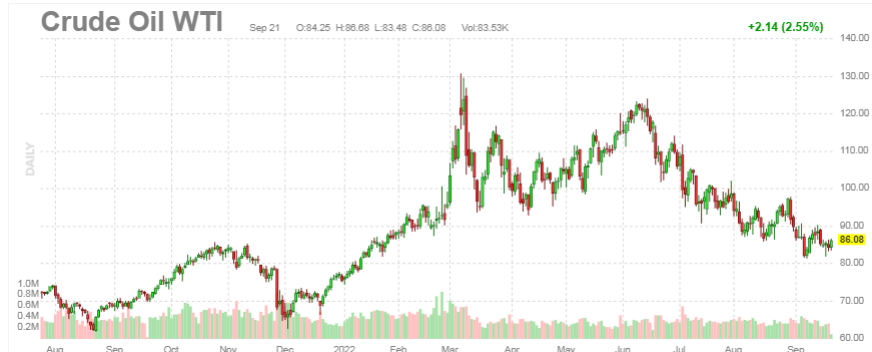 Houston Natural Resources Corp (OTC:HNRC) – The Houston Natural Resources Corp stock emerged as one of the major movers yesterday as it ended the day with gains of as much as 9.75% for the day. In this situation, it should be noted that back on August 31 this year, the company made a rather major announcement.
The company projected a strong performance in the year that ends on December 31, 2022, and noted that it expected to generate revenues of $20 million for the year to go along with EBITDA of $10 million. In the third quarter alone, Houston Natural Resources Corp projected revenues of $5 million and EBITDA of $2.5 million.
SusGlobal Energy Corp (OTCQB:SNRG) – SusGlobal Energy Crop, which is best known for having developed the liquid pathogen-free fertilizer named SusGro, saw its stock make a strong upward move yesterday.
Amidst heavy action, the stock ended up with gains of as much as 20.4% and it remains to be seen if it can add to its gains today. Back on August 24, the company announced its financial results for the second fiscal quarter. It reported revenues of $110,143 and net losses of $2,228,669 for the period. It may be a good idea to keep an eye on the SusGlobal Energy Corp stock today.
Gaensel Energy Group Inc (OTC:GEGR) – Investors moved in on the Gaensel Energy Group Inc stock yesterday and sent it soaring by as much as 3.61%. While it is true that there was no news about the company yesterday, it should be noted that the company was in fact in the news back on July 29.
At the time it had announced that its unit Metro VR Studious had made an announcement with regards to the initial list of PCVR and VR titles that are going to be launched in the early portion of 2023.
Mass Megawatts Inc (OTC:MMMW) – Last but not least, it is the Mass Megawatts stock that may be added to the watch lists by investors this week. The company was in the news back on September 15 when it announced that it had set the deadline for completing its 500 kW Pennsylvania project to 2023.
The project is being developed at a facility with the deployment of solar tracker technology.