After the company made a significant announcement yesterday, Valiant Eagle Inc (OTCMKTS:PSRU) came into the news cycle and it may be a good move for investors to take a look into it. The company announced yesterday that it had succeeded in increasing its ownership in the ride-sharing firm Sumer Technologies Inc threefold.
Trading Data
On Wednesday, PSRU stock ended flat at $0.0007 with more than 19.05 million shares, compared to its average volume of 50.34 million shares. The stock moved within a range of $0.0006 – 0.0006 after opening trade at $0.0006.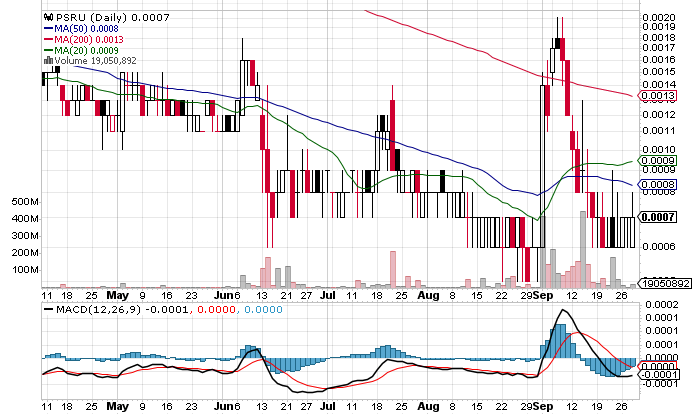 Valiant Eagle Inc. (OTC: PSRU) Significantly Increases Its Equity Stake in Sumer Technologies, Inc., as the Ride-Sharing Company Readies Its Much Anticipated Innovative Zumr App For Q1 2023 U.S. Launch
It was back in October last year that Valiant Eagle had first picked up a stake in the company in order to get into the ever-growing ride-sharing space. The latest round of investment from Valiant Eagle was prompted by the fact that Sumer Technologies is working on the development of a range of new applications. For instance, one of the apps that the company is working on launching first is the Zumr Rideshare app.
The app is expected to be launched on Android and iOS in the United States at some point in the first quarter of 2023. In addition to that, Sumer is also looking to launch the Zumr app in Africa at some point in the third fiscal quarter of next year. However, at the same time, it ought to be noted that the company is also considering the possibility of expanding to the app to other international markets.
Key Quote
Valiant Eagle, CEO, Xavier Mitchell says, "The financial upside for Sumer is without a ceiling. Acting as a disruptor, their eventual market dominance will be an asset for our company. Increasing our equity made sense for both of us. Drivers have been unhappy with Uber and Lyft for quite some time. Sumer has taken the steps to institute initiatives and perks to allow drivers and users to benefit from the app."
Technical Data
PSRU stock is trading below the 20-Day and 50-Day Moving averages of $0.0008 and $0.0008 respectively. Moreover, the stock is trading below the 200-Day moving average of $0.0013. The company has a total market capitalization of $1.37 million.