When stocks end up with considerable gains on the back of huge trading volumes then it may be a good time for investors to take an interest in such stocks. One of the stocks which emerged as such a mover on Wednesday was Mass Megawatts (OTC: MMMW) after it came into focus among investors in a big way following a major new announcement.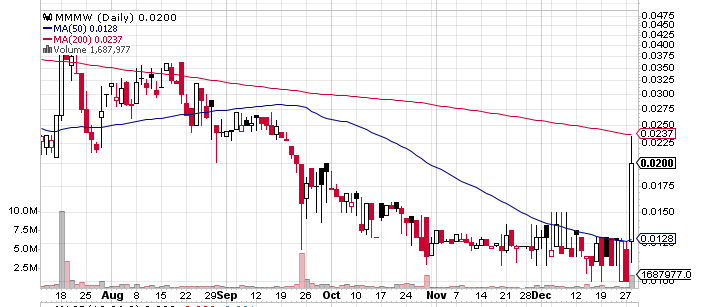 Yesterday, the stock managed to clock gains of as much as 100% to close at $0.02 a share. In addition to that, the trading volume went up seven folds to hit 1687977 shares. In light of such gains, it is going to be interesting to see if the Mass Megawatts stock continues to add to its gains over the course of the coming days or not.
The company came into sharp focus among investors on Wednesday after it announced that it was positive that it was going to conclude its solar project sales in the early part of 2023. Some of the initial projects in question are situated in central Massachusetts and target locations like Westborough and Worcester.
It was also noted that the projects are going to be self-sustaining financially in six and a half years and could pay for smaller projects later on. On the other hand, it was announced by Mass Megawatts that the bigger projects could be financially self-sustaining in four years since bonus depreciation benefits are going to kick in at that point.
However, that is not all. It is also important for investors to keep in mind that earlier on in the month the company had made an announcement with regards to the opening of a new sales office in Marlborough, Massachusetts.
The sales office was established by the company in order to help with reaching new potential customers. It may be a good idea to keep an eye on the stock over the coming days.