Yesterday, the NRP Stone Inc (OTCMKTS:NRPI) stock suffered from a fairly strong selloff and declined by as much as 7% as a consequence. While the decline was considerable it is perhaps necessary for investors to keep in mind that the NPR Stone stock is still up by 13% in the past week.
Trading Data
On Tuesday, NRPI stock fell 7% to $0.1490 with more than 3.4K shares traded, compared to its average Tuesday of 118K shares. The stock moved within a range of $0.1490 – 0.1490 after opening trading at $0.1490.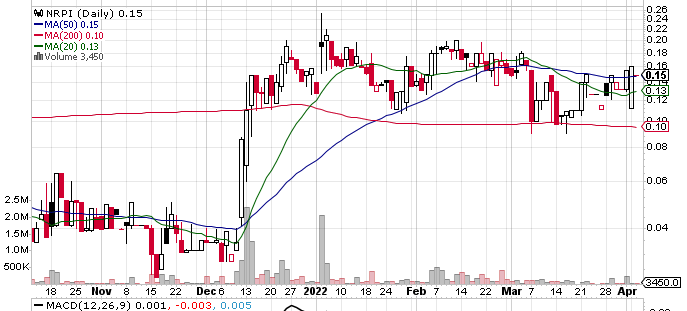 Uplift Aerospace (NRP Stone) Company Outlook
Yesterday, the company came into focus among investors after it announced its annual report for the year 2021 and provided a snapshot into its outlook. The company noted that at the start of last year, it had been successful in acquiring a controlling stake worth 80% in the aerospace company Uplift Aerospace.
The company noted that it was its attempt to move into the space resources processing and manufacturing industries that are worth in billions. NRP Stone announced that Uplift Aerospace had been able to hit its milestones for 2021 and it goes without saying that it was a significant announcement.
On the other hand, Uplift had also announced the launch of its own commerce platform named Space+. Although the stock declined yesterday following the update, it may be a good time for investors to add the NRP Stone stock to their watch lists.
Key Quote
Josh Hanes, CEO of Uplift Aerospace and President of NRP Stone, observed, "We have engaged respected auditors and have instructed our securities attorney to prepare the company for the next steps in becoming a fully reporting company. We want to remove its shell status, finalize a name and symbol change, build our financials, and clear up the confusion on the internet as to the business's operations."
Technical Data
NRPI stock is trading above the 20-Day and 50-Day Moving averages of $0.14 and $0.15 respectively. Moreover, the stock is trading above the 200-Day moving average of $0.10.