Delaware registered corporation Mosaic ImmunoEngineering Inc (OTCMKTS:CPMV) saw its stock go into a bit of a downward spiral yesterday as it ended the day with a decline of as much as 16% amidst a heavy selloff.
Trading Data
On Thursday, CPMV stock slid 16.36% to $0.92 with 581 shares, compared to its average volume of 760 shares. The stock moved within a range of $0.9100 – 1.1750 after opening trade at $0.91.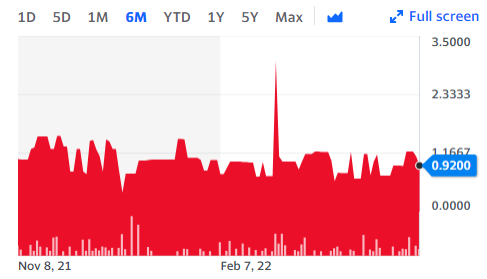 Mosaic ImmunoEngineering: Entry into a Material Definitive Agreement
While it is true that there was no news about the company yesterday, it should be noted that on May 4, Mosaic ImmunoEngineering had announced that it had gone inked a license agreement with the Case Western Reserve University. The company decided to go into this agreement as per the rights that had been granted to it by way of the Material Transfer, Evaluation, and Exclusive Option Agreement that it had signed with the university back in July of 2020.
As per the term of the agreement, Case Western Reserve University had agreed to license to Mosaic ImmunoEngineering the worldwide exclusive rights to commercialise and develop oncology treatments. The treatments in question are going based on coqpea mosaic virus, which remains the flagship technology at Mosaic ImmunoEngineering.
Despite the news, the stock did not fare well and in fact suffered from a heavy selloff yesterday. Investors may not have been completely happy with the agreement and it now remains to be seen if the stock can actually make a recovery any time soon.
Technical Data
CPMV stock is trading below the 20-Day and 50-Day Moving averages of $0.9793 and $1 respectively. Moreover, the stock is trading below the 200-Day moving average of $1.19.