While it is true that the Romeo Power Inc (NYSE:RMO) stock has recorded a decline of as much as 15% over the course of the past week, it should be noted that on Thursday the company had made a major announcement that could interest investors.
Trading Data
On Thursday, RMO stock moved down 0.87% to $0.8059 with more than 5.25 million shares traded, compared to its average volume of 6.69 million shares. The stock moved within a range of $0.7798 – 0.8750 after opening trading at $0.8130.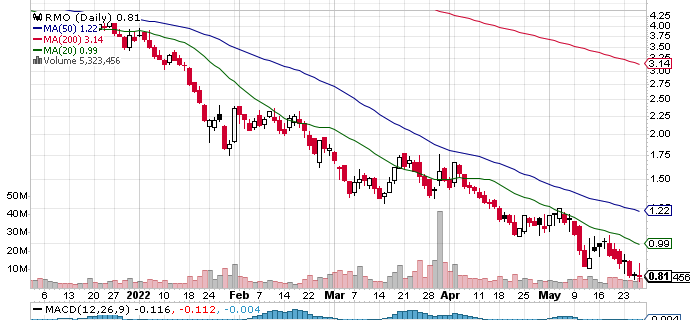 Romeo Power Supplies Batteries to Leader in Powertrain Performance Products
The energy technology company announced yesterday that it had been engaged by a major player in the powertrain performance products industry to supply batteries. Could this be a trigger for a recovery in the stock? It remains to be seen what happens with the stock today but it could be a good idea for investors to take a closer look into the development.
Susan Brennan, who is the Chief Executive Officer of the company, announced yesterday that everyone at the company was pleased with the fact that the company was supplying its batteries to an established operator in the powertrain performance products space.
She went on to add that the batteries from Romeo pack in superior density power and that makes the batteries the perfect fit for delivering the best performance for powertrain products. At this point, it may be a good move to add the Romeo Power stock to your watch lists and watch for further developments.
Key Quote
"We are pleased to supply Romeo batteries to an established provider of aftermarket solutions, marking another encouraging step that supports our growth trajectory," said Romeo Power's Chief Executive Officer Susan Brennan.
Technical Data
RMO stock is trading above the 20-Day and 50-Day Moving averages of $0.97 and $1.22 respectively. However, the stock is trading below the 200-Day moving average of $3.14.