Herborium Group, Inc. (OTCMKTS: HBRM) is uniquely positioned at the nexus of two rapidly growing multi-billion dollar markets (1. Natural Skin Care, 2. Acne Treatment and other skin health concerns)
HBRM's Revenue and Earnings continue to trend up
HBRM's cash flow is higher than ever, positioning the company for significant growth in 2022.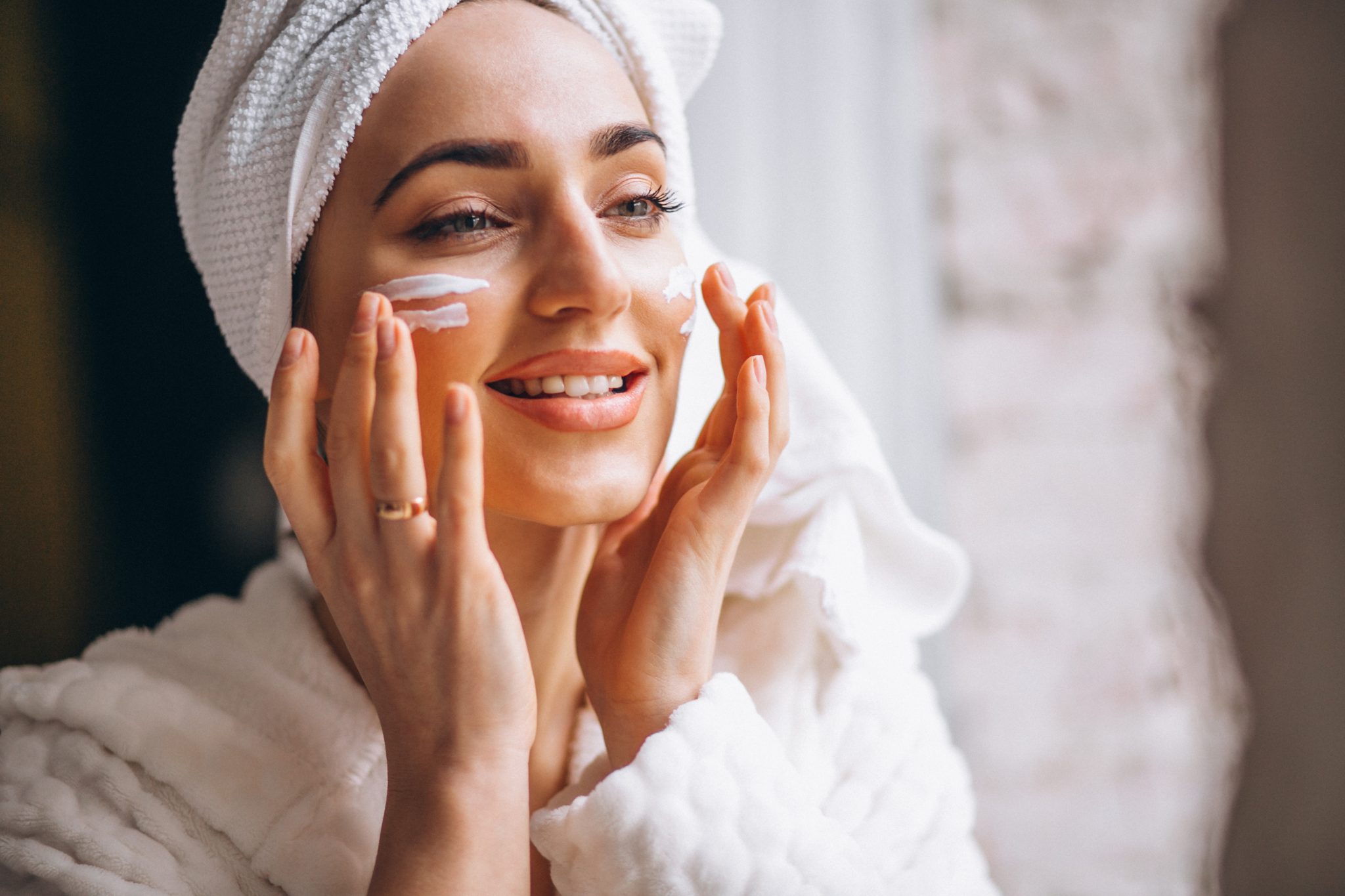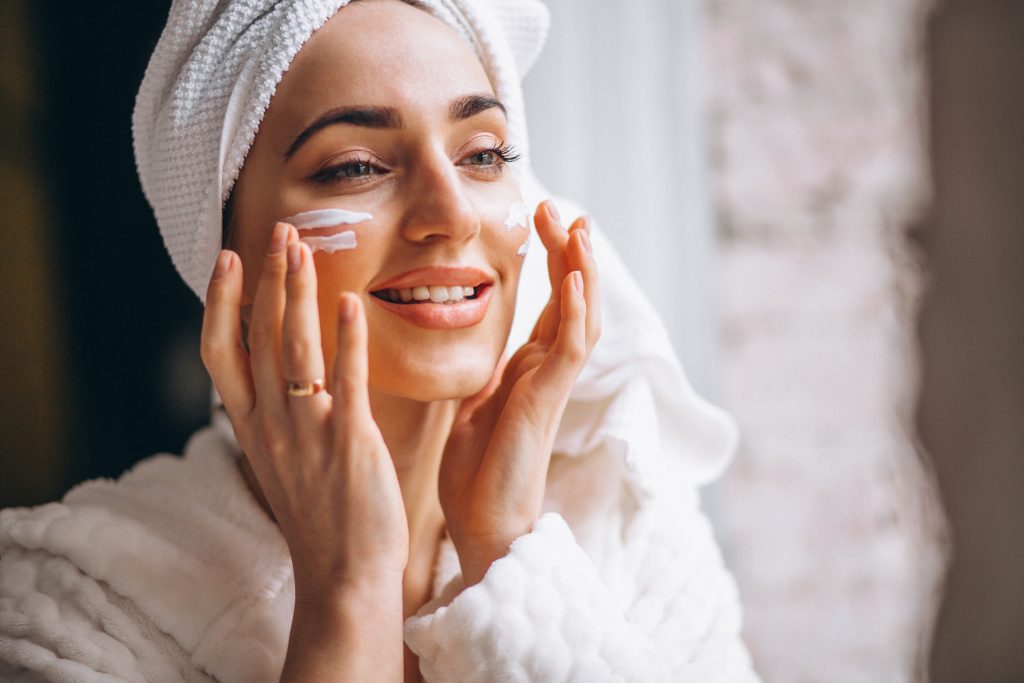 Herborium Group is a Natural Botanical Therapeutics® Company Maintaining Pharmaceutical Standards and Efficacy
HBRM offers a unique combination of products and content in the natural skincare sector. Presently focused on acne treatment and prevention the company tests its natural formulations with the same standards found in the pharmaceutical industry creating higher efficacy, proven safety, and consumer satisfaction.
The company is now set to roll out an AI technology platform that will allow its consumers to diagnose the products they need utilizing the company's proprietary skin diagnostic software. HBRM's SKIN-NATURA is a curated platform providing integrated, natural, safe, and efficacious products and treatment regimens. This is complemented by support content and personalized know-how focused on skin health and beauty (in the field of dermatology, nutrition, and cosmetology). The platform is driven by AI-based technology to streamline both the diagnostic and deliverables. This allows for seamless integration of the most desirable products and content provided by the company and the NATURA Consortium. Consumers benefit from a comprehensive solution to their needs, delivered in an expedient and user-friendly manner, and at the optimal price point. Herborium will realize multiple revenue streams and brand-building benefits from this program. Consortium partners benefit from cooperative marketing power, innovative technology to interact with consumers, and the Skin Natura brand and expertise.
Many companies claim they have natural products for skin problems. The issue is the 'natural' buzzword is being used without accountability for efficacy or quality. This is where HBRM shines, the company is a legacy 'natural' care company with high-quality efficacy and safety standards, for its own Botanical Therapeutics the Company uses clinical validation and a proactive regulatory strategy based on the FDA's Botanical Drug Development Guidance for Industry, 2016 to establish and maintain a differential market advantage. Herborium harvests its proprietary therapeutic candidates from Traditional Chinese Medicine with initial confirmatory data and utilizes Western regulatory, clinical, and marketing strategies to successfully introduce the products to the Western markets. This strategy serves to mitigate risk in product development and fortifies marketing strategies.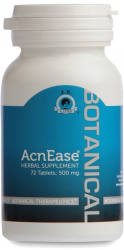 Herborium's AcnEase product comes with a number of benefits for acne users including:
Affordable, effective treatment for acute and chronic acne.
Treatment that is safe, all-natural (botanical), and can be used on a longer-term basis.
Suitable for females and males; contains no phytoestrogens or other hormone-altering ingredients.
Prevents acne scar formation.
Provides pain relief for cystic acne and eliminates the need for surgery or steroid injections.
Convenient vitamin-like small tablets suitable for all ages, skin tones, and severity of acne.
Relief for rosacea-related facial flushing due to dilated blood vessels.
Eliminates skin sensitivity and outbreaks due to rosacea
Alleviates eye irritation and gastric reflux symptoms secondary to rosacea.
HBRM's Market Opportunity
75% of all people will develop acne, and about 90% of people have some form of skincare concerns, Herborium Group, Inc. (OTCMKTS: HBRM) is uniquely positioned at the nexus of two rapidly growing multi-billion dollar markets
1. Natural Skin Care – The global natural skin care products market size was valued at USD 6.7 billion in 2021 and is expected to expand at a compound annual growth rate (CAGR) of 6.6% from 2022 to 2030. (Grand View Research)
2. Acne Treatment – The global acne treatment market is projected to grow from $9.36 billion in 2022 to $12.97 billion by 2029, exhibiting a CAGR of 4.8% during the forecast period. (Fortune Business Insights)
Over 60 million people in the U.S. have acne, and contrary to popular belief, it's not a condition that only affects teenagers. In fact, the average age of people suffering from acne is 26.5, which is five years older than the average age was just a decade ago. The European acne market is estimated to represent over 120 million individuals, and the Asian and Latin American markets are estimated to be 5 to 7 times larger. In addition, due to a number of factors such as pollution, diet, lifestyle and even genetics, acne is often a chronic disease.
The company has gained market share steadily over the past 4 years, and with the launch of its new AI technology could see accelerated growth in 2022.
Potential Catalysts for HBRM
HBRM announced its highest positive cash flow number ever at the end of fiscal 2021 ($110k). It has used this cash flow to accelerate development and it appears to be paying off.

Catalyst #1: Launch of AI Technology
HBRM's AI-based platform for integrated product, content, and expertise in the area of skincare SKIN-NATURA® is expected in the 4th Quarter of 2022.
Catalyst #2: Q3 Financials
HBRM's financial results have been trending up for years. With Q3 closing at the end of August, any guidance on these numbers could send the stock upward.

There are several other potential catalysts that we may not be aware of, but the above two are near certainties that would have a positive effect on the stock.
Make sure to start your research on HBRM today!
This article is part of a sponsored investor education program