One of the stocks to have made a strong upward move on Wednesday was that of ResGreen Group International Inc (OTCMKTS:RGGI) which ended the day with gains of as much as 10%. The rally in the stock came about after the software solutions and robotics firm made a major new announcement.
Trading Data
On Wednesday, RGGI stock jumped 10.29% to $0.0193 with more than 2K shares, compared to its average volume of 100.05K shares. The stock moved within a range of $0.0184 – 0.0193 after opening trading at $0.0184.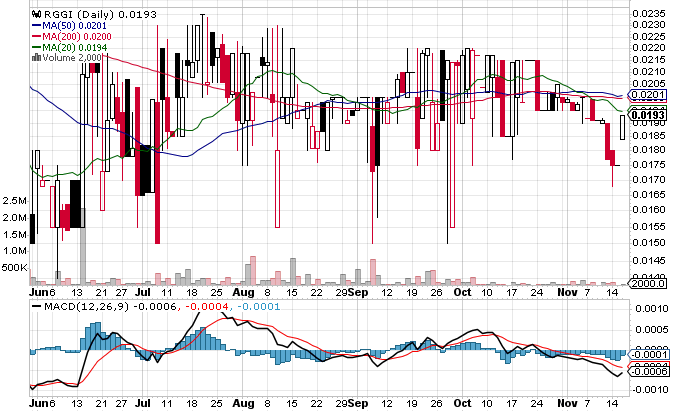 ResGreen Names Yvette Koutsopoulos as Chief Financial Officer
The company announced yesterday that it had hired a new Chief Financial Officer in the form of Yvette Koutsopoulos. The appointment of a new CFO is almost always a major new development for any company and it appears that investors were quite excited by the new appointment. In this situation, it could be a good move to perhaps take a closer look at Koutsopoulos' credentials.
She is a highly experienced executive and her experience in the financial space spans across a period of more than 29 years in face-paced industries. Parsh Patel, who is the Chief Executive Officer of ResGreen Group, spoke about the latest appointment as well. He noted that he believed that Koutsopoulos' experience will help the company in moving into the 'next level' and generate future growth. At this point in time, it could be a good idea for investors to add the ResGreen Group stock to their watch lists.
Key Quote
"We are thrilled to welcome Yvette Koutsopoulos to the ResGreen family," said Parsh Patel, CEO at ResGreen. "Yvette's experience and determination will help take our company to the next level and lead to future growth."
Technical Data
RGGI stock is trading below the 20-Day and 50-Day Moving averages of $0.0192 and $0.0201 respectively. Moreover, the stock is trading below the 200-Day moving average of $0.0200.