This morning many investors are going to look into stocks which may have clocked significant gains yesterday and one of the stocks which may come on to the radars is that of WonderFi Technologies Inc (OTCMKTS:WONDF).
Trading Data
On Wednesday, WONDF stock rose 11.94% to $0.2030 with more than 310.95K shares, compared to its average volume of 218.49K shares. The stock moved within a range of $0.1895 – 0.2251 after opening trade at $0.1988.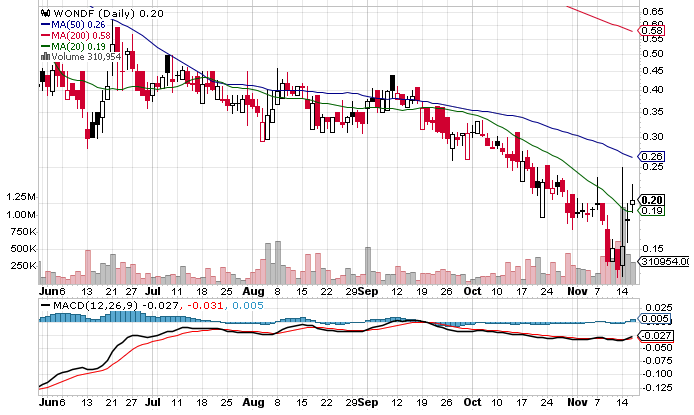 Bitbuy Announced as One of Deloitte's Technology Fast 50(TM) Program Winners for 2022
The company was in the news cycle yesterday after it emerged that its subsidiary unit Bitbuy Technologies Inc had been accorded recognition at the 2022 Deloitte Technology Fast 50™ awards program. BitBuy had been recognised at the event for its fast revenue growth, daring innovations and for the display of the entrepreneurial spirit. It was the 25th year of the award which is best known for recognising the 50 most rapidly growing technology companies in Canada.
One of the biggest factors behind the recognition is revenue growth over the course of the previous four years and on that count, BitBuy came in at number 4. From back in 2018 through to 2021, the company grew its revenues at a staggering rate of 4581%. It goes without saying that it was a major new development for BitBuy and by extension for WonderFi. It now remains to be seen if the WonderFi stock can manage to hold on to its momentum and add to its gains in the coming days.
Technical Data
WONDF stock is trading below the 20-Day and 50-Day Moving averages of $0.19 and $0.26 respectively. Moreover, the stock is trading below the 200-Day moving average of $0.58.