While it is true that some cannabis companies have made a bit of a recovery this year, there is still a bit of turbulence in the sector and that can be gauged from the selloff in the Schwazze (OTCMKTS:SHWZ) stock on Thursday.
Trading Data
On Thursday, SHWZ stock fell 2.78% to $1.40 with 15K shares, compared to its average volume of 79K shares. The stock moved within a range of $1.4000 – 1.4900 after opening trade at $1.44.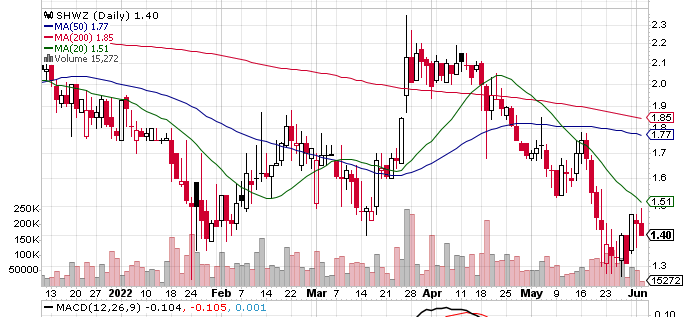 Schwazze Announces Grand Opening Of Emerald Fields Dispensary in Denver's Highlands Neighborhood
Although the company made a significant announcement, the stock declined sharply and ended the day with a loss of 3%. The cannabis company which operates across multiple states in the United States made an announcement with regards to the grand opening of Emerald Field, a cannaboutique. It should be noted that Emerald Fields had previously been known as Urban Health & Wellness Inc.
The cannaboutique is situated in the Highlands area of the city of Denver in Colorado. However, in addition to that, there are going to be other outlets in the Cherry Creek and Manitou Springs neighborhoods. The grand opening is going to begin on June 4, 2022 at 10 in the morning.
However, it should be noted that more events are going to take place at many other retailers which are owned by Schwazze. Although the stock suffered from a selloff yesterday, it may not be a bad idea to keep an eye on it.
Key Quote
"Our team is delighted to open the Emerald Fields Highlands cannaboutique, and to introduce customers to a distinctly different, enjoyable way of shopping," said Collin Lodge, Vice President – Retail for Schwazze.
Technical Data
SHWZ stock is trading below the 10-Day and 20-Day Moving averages of $1.51 and $1.77 respectively. Moreover, the stock is trading below the 200-Day moving average of $1.85.