While it may have been a fairly bad day for many stocks, it was a strong day in the markets for Metro One Telecommunications Inc (OTCMKTS:WOWI), as its stock emerged as a major gainer and ended the day with gains of as much as 28% for the day.
Trading Data
On Tuesday, WOWI stock moved up 28.85% to $0.1288 with more than 23k shares, compared to its average volume of 15K shares. The stock moved within a range of $0.0802 – 0.1288 after opening trading at $0.10.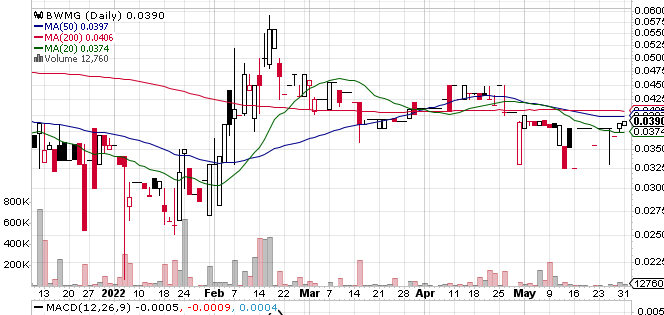 Metro One Completes Transition From Legacy Software to SaaS Platform, Winning Approval To Publish Its Mobile Commerce Platform on the Shopify App Store
The company came into focus yesterday after it announced that Stafford Ltd, its fully owned subsidiary unit based out of Israel, had gotten the much-needed approval for publishing its mobile commerce platform on the Shopify App. It was a major development for Stafford and the reaction from investors was an indication that it was seen in the same light.
Shopify is currently one of the leaders in the global e-commerce ecosystem and is best known for providing businesses with all the necessary tools by way of which they can manage their online e-commerce businesses seamlessly.
It should be noted around 50% of people use their phones with regard to shopping and hence, it is quite necessary for retailers to have their own apps for online shoppers. The fact that the app has been approved for publishing is a major milestone for Stafford Ltd and by extension for Metro One.
Key Quote
Shelfy's VP of Product Development, Dima Nechaevsky, commented, "We are very excited to launch our SaaS product on Shopify, one of the world's leading e-commerce platforms. Our uniquely designed mobile experience provides users access to a series of interesting and highly functional features, and enables retailers to easily increase performance on the mobile sales channel."
Technical Data
WOWI stock is trading above the 20-Day and 50-Day Moving averages of $0.0900 and $0.0928 respectively. Moreover, the stock is trading above the 200-Day moving average of $0.0888.