Developments through the weekend may often be overlooked by investors but those developments may often have a significant effect on stock and this morning, it might be a good time to take a look into Northwest Biotherapeutics (OTCMKTS:NWBO).
Trading Data
On Friday, NWBO stock fell 3.51% to $0.66 with more than 2.08 million shares, compared to its average volume of 4.33 million shares. The stock moved within a range of $0.6530 – 0.6998 after opening trade at $0.6998.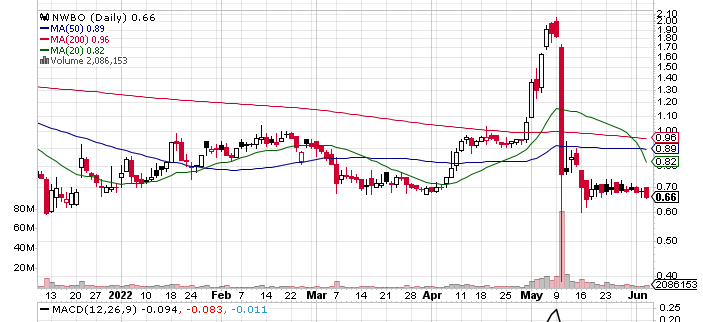 Northwest Biotherapeutics Announces Presentations On DCVax®-L Personalized Vaccines, Manufacturing, and Scale-Up, and DCVax®-L Clinical Program
The company is best known for its work on the development of DCVax personalized immune therapies for the treatment of solid tumor cancers at this point. Yesterday, it was announced by the company that on June 4, Dr. Marnix Bosch discussed DCVax during the course of a presentation that he delivered at the ASCO 2022 Conference that was held at the Industry Expert Theater.
At the presentation, Bosch specifically discussed the possibility of using DCVax personalized therapies in relation to dendritic cell vaccines which are custom made for specific patients. The mention of the company at the event was an important development and one that may even bring Northwest stock to the attention of investors this morning. However, it should be noted that the event in question is not directly endorsed or sponsored by ASCO. In addition to that, it should also be noted that the event did not have any CME accreditation either.
Technical Data
NWBO stock is trading below the 20-Day and 50-Day Moving averages of $0.79 and $0.89 respectively. Moreover, the stock is trading below the 200-Day moving average of $0.96.