WHSI's new 4G device is anticipated to launch in late-August
WHSI has announced its device will serve the virtual care/ telehealth market
Telehealth is seen growing by 32.1% annually over the next 6 years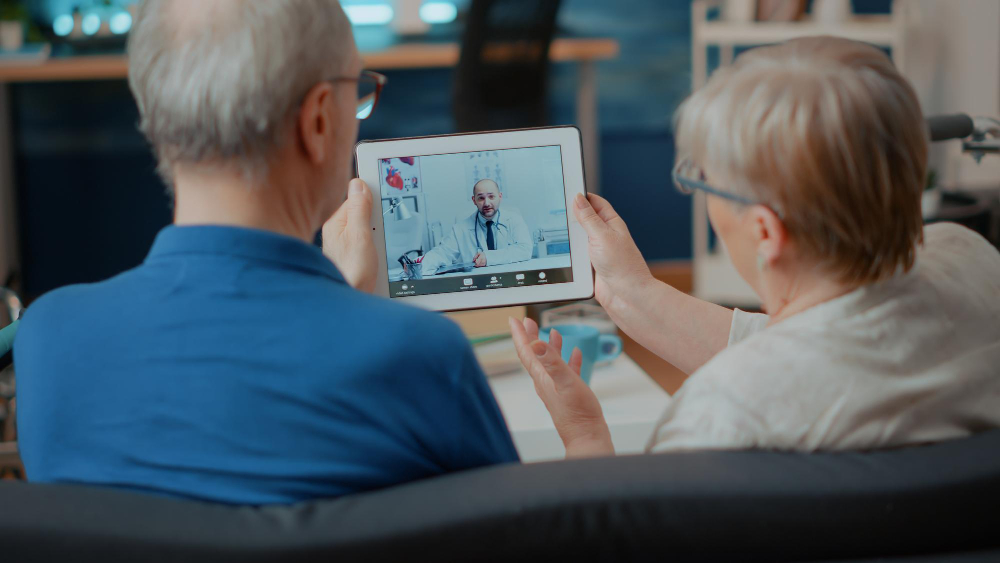 According to Fortune Business Insights, the global telehealth market size is anticipated to reach $636.38 billion by 2028 and exhibit a CAGR of 32.1% during the forecast period.
The ubiquity of smartphones and the paradigm-changing pandemic have made telehealth and virtual care the 'new normal.'   Recognizing this, Wearable Health Solutions, Inc. (OTCMKTS: WHSI) has announced with its 4G release in late August, the company expects to launch an entire expanded ecosystem of products to its dealer and vendor networks with a Remote Patient Monitoring (RPM) vertical initiative that will integrate existing monitoring hardware and software solutions into a complete ecosystem to streamline and simplify care of chronically ill patients.
Investors have done well in the telehealth market recently.  Teladoc Health (NYSE: TDOC) is up 25% in the last 30 days,  DexCom, Inc. (Nasdaq: DXCM) is up 14% over the same period. Many of the other leaders in the space are private but have seen venture capital come in bunches.
WHSI will now attract investors in the space with a taste for speculation. The company is set to launch a brand new device that could dramatically expand its already healthy customer base of 8,000 end users plus an order book of about 2,000+ potential activations. "We have engaged industry marketing experts and working with advisors specifically to help deploy the RPM and Chronic Care Management solutions to be implemented by physicians groups, healthcare systems, HMOs, Pharmaceutical companies, and to be user-friendly for patients on a daily basis, stated Peter Pizzino President, "the company expects to increase its revenues and profitability as a result of the RPM product offering".
Teladoc investors may be in profit-taking mode after yesterday's disappointing Q2 numbers and FY guidance.  The company lost $3 billion and cited concerns that smaller competitors are taking market share from its "Better Health" product.
WHSI will be one of those competitors with its 4G iHelp Max.
The telehealth market is expanding rapidly, however, with any fast-growing new market it is still shaking out.   First movers like Teladoc and DexCom were able to secure a large share of public investment, but as reflected in TDOC's latest financials it is struggling to translate that capital into market share.   WHSI, is an earlier stage and gives investors more near-term upside from its current share price.
Telehealth investors should start their research on WHSI today:
This article is part of a sponsored investor education program.